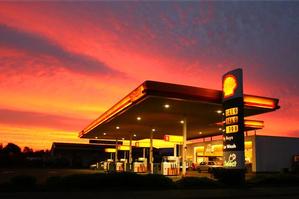 Shell's New Zealand network of petrol stations are now locally owned, with Infratil and the Super Fund saying that a large chunk of its profits will now stay in this country.
Infratil and the NZ Super Fund this morning announced they had finalised the purchase of Shell New Zealand in a $696.5 million joint venture deal after almost a year of negotiations.
They say that dividends from the business will now mainly flow to New Zealand shareholders - and the public, via the investment by the Super Fund. It says there will also be more local jobs and staff training through the "on-shoring" of many roles now being performed overseas.
"This is a New Zealand company taking hold and control of an asset that has been controlled offshore for some time," Infratil chief executive Marko Bogoievski said.
Bogoievski said he expected the business would respond well to local ownership, given Kiwis' preference for locally owned and operated companies like Kiwibank.
"I think we are buying the best business in a structurally attractive industry," he said.
Bogoievski said the Shell assets would form a core part of the Infratil portfolio - about 10 per cent of the company's total assets.
It was an effective network that would respond well to ongoing investment, and change would not be noticeable to retail customers in the short-term, he said.
"We are not chomping at the bit to make massive changes in a business we know has performed well," he said.
The deal includes 229 services stations and 95 truck stops nationwide, finance and management of up to 650m litres of fuel inventory, and 17.1 per cent of the New Zealand Refining Company - which operates the Marsden Point oil refinery.
It is buying what the industry describes as Shell's 'downstream' activities - retail stations, fuel transport, storage and distribution. It does not involve any exploration or drilling for oil and gas.
In its presentation published today, Infratil says that in the short term, change will not be obvious to Shell's retail customers. Procurement was being undertaken by Shell on behalf of the new owners, its fuel technology would continue to be available.
"Shell has agreed to allow medium term use of the Shell brand for retail sales," says the presentation. Marketing initiatives and "competitive retail pricing of fuels" would remain.
Infratil, has previously said there was "substantial upside value in being an overtly New Zealand-owned dominant petrol company as the local oil industry restructures".
Included in moves to Kiwi-fy the Shell assets, its Manila-based customer call centre would return to New Zealand.
The businesses being bought had been built up by Shell over almost a century and its decision to sell due to changes in the global oil market had presented a "once in a generation" opportunity, Infratil managing director Marko Bogoievski said.
"The goal from here is to continue to provide high-quality fuels at competitive prices and to leverage the benefits of a New Zealand-owned and managed downstream business."
The stake includes 17.1 per cent of New Zealand Refining Co, which Bogoievski has said was being acquired "during a period of bottom of cycle margins."
The key to the Infratil strategy will be maintaining a "well located nationwide network of retail sites and truck stops" under the Shell retail brand name, backed by the FlyBuys and supermarket docket loyalty schemes.
With investment in known money-spinners like car washes and "quick service restaurants", with decisions "based on local context" and undertaken by senior managers no longer hampered by "multiple reporting lines offshore".
"Innovative new offers for business customers unconstrained by Shell global policy" would also be possible.
With Infratil founder Lloyd Morrison already a champion of a new flag for New Zealand, Infratil says it sees "growing consumer preference for local companies, e.g., Kiwibank".
On top of that, "Mobil's announced intent to exit both infrastructure and customer-facing activities", along with evidence that "BP and Caltex have limited willingness to step out their investments in New Zealand".
These were signals of "the beginning of an industry restructure".
With BUSINESSWIRE / NZPA