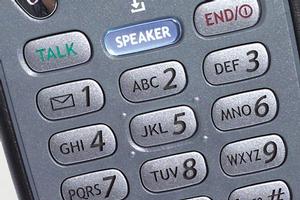 Mobile customers in some areas may have had intermittent issues with their services today, Telecom said. Photo / Supplied
Telecom mobile phone customers, including some on its maligned XT network, experienced intermittent faults with with their service today.
The telecommunications giant announced on its customer service Twitter feed this afternoon that customers on XT and CDMA networks in some areas around the country may have found their voice, text messaging and data services disrupted between 8am and 11am.
Spokeswoman Kath Murphy said that some customers' mobile devices had difficulty reregistering with the network while moving between cell sites during the outage period, meaning those devices would have been without service during those intermissions.
She said that while it was not possible to determine how many customers had been affected, the outage was resolved quickly once detected.
It was not related to the serious fault which brought the XT network to its knees last month, she said. However it is the latest in a series of problems which have dogged Telecom in recent times.
* A serious hardware failure caused a widespread XT network outage in areas south of Taupo last month, leaving some customers without service for days, and forcing the company to offer a major compensation package.
* The damage caused to Telecom's public image by the outage was a contributing factor in the company's shares falling to an all-time low.
* Also doing the company no favours were four call centre workers who were identified as having sent abusive text messages to Telecom mobile customers.
* The Government said it may review subsidies to Telecom after a breakdown in the 111 emergency call network, which emergency network went down for three hours in the early hours of February 26. The outage forced police to track down about 20 missed calls to ensure callers were not in a critical emergency.
Customers on the rival Vodafone network reported outages in Wellington and Taupo earlier this month. The company said network congestion was to blame.
- NZ HERALD ONLINE