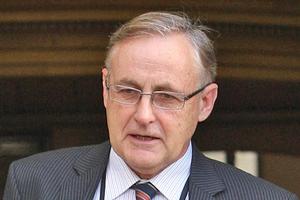 This morning's interest rate decision for the Reserve Bank is almost a photocopy of the last one on December 10.
There were no surprises, either in the decision to leave the official cash rate unchanged at the historic low of 2.5 per cent, or in the accompanying guidance that it will be "around the middle of 2010" that the bank would begin raising it.
That is the same language as in December and leaves the markets room to disagree about size of the radius "around" the middle of the year. Does it stretch as far as the late April OCR review, or does it mean June?
Governor Alan Bollard refers to the economic growth evident in Australia, China and emerging Asia - which account for almost half New Zealand's trade - and the positive impact that has on export commodity prices (at least in world price terms. On the dollar, he is silent).
But he remains understandably nervous about the sustainability of recovery among other trading partners once extraordinary levels of monetary and fiscal support are unwound.
He has not let the opportunity pass to remind the Government as it works on the Budget that the more discipline it displays on the fiscal front the less work monetary policy will have to do - code for not having to raise interest rates as far.
The image that comes to mind is of Dr Bollard and Finance Minister Bill English both trying to wave the other through the door marked tightening: "After you." "No, after you."
The foreshadowed start to the OCR tightening "around the middle of 2010" is conditional on the economy continuing to behave as expected in the bank's December monetary policy statement.
Those forecasts have growth recovering to 3.6 per cent over the year ahead (to March 2011), which would be the strongest growth since 2005.
Except that this time it is is off a base cratered by a recession which saw output fall 3.3 per cent over five quarters.