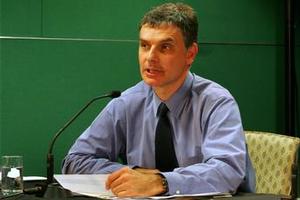 Infratil will record a $94 million gain on the sale of its holding in Australian company Energy Developments Ltd and says it is looking for new opportunities in the Australian energy sector.
Infratil has sold its 32.47 per cent stake in Energy Developments, equal to 50.86m shares, at A$2.75 ($3.46) per share into the takeover offer by Greenspark Power Holding Ltd, which went unconditional on January 8.
The cash received from the sale is A$139.9m. The gain on sale will be recorded in the accounts for the year ended March 31.
Greenspark is a bidding vehicle for private equity firm Pacific Equity Partners. The bid was rejected by the Energy Developments board as inadequate.
Infratil has divested in excess of $391m of non-core assets and raised over $98m of new capital since March 31, 2009.
Infratil chief executive Marko Bogoievski said the sale was consistent with recent capital management initiatives and strengthened Infratil's capital structure and balance sheet.
"Infratil continues to be a significant investor in the Australian energy sector through its 100 per cent stake Infratil Energy Australia Ltd. We intend to increase our investment in the Australian energy sector over time and are actively looking for new investment opportunities.
- NZPA