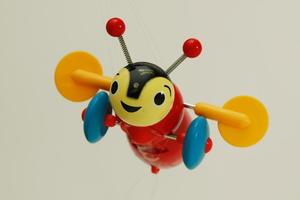 Business incubator The Icehouse presents a six-part series offering advice for growing companies. In part one Ken Erskine presents five rules for start-ups.
UNDERSTAND YOUR CUSTOMER
I challenge every budding entrepreneur to answer this one question: "If I build it, will people buy it?"
The ugly truth is you don't have a business until you have your first customer.
So find an individual and make rock-solid sure they have the dollars to shell out for your product or service.
Forget the usual stuff about demographics and psychographics. It's not good enough to believe your customer will be "a manager of a company who has 20 staff". Find a "Bob. Not a blob."
Next, find out as much as you can about that person. What is their problem? I call it the pain point.
How do they like you to talk to them? Ask lots of questions.
Once you've sorted that out, start looking for more Bobs. Are there enough people with that same pain point to create a viable market? View your market as a collection of individuals. Find one customer and ripple your search outwards.
Call it market validation. Call it what you like. It's all about getting close to your customer.
PLAN FUNDING & EXIT
How are you going to fund your big new business idea? If you're a start-up, you need to fine-tune your elevator pitch, draw up plans to raise capital and clarify your company's value.
However, this is looking at only half the problem. Right from the get-go, you've got to figure out how you're going to exit your company. So formulate a plan. Would you like to be able to sell the business one day? If so, who's going to buy it and why?
Would a competitor want to buy you out? How about a multinational or overseas buyer? Would someone want your technology, the networks you've created or access into a particular market?
Think about this possible buyer as a potential customer: for your whole business.
BUILD A STRONG TEAM
Review your strengths and weaknesses. Try to see yourself as others do.
Only then can you start to build a team around you.
Your team should compensate for your weaknesses and complement your strengths.
Passion and belief in the business are cornerstone attributes so make sure team members share them. Then systematically look beyond this.
Go for people who can collectively sell your idea, solution or product. Make sure they understand the sales process and know how to "sell" rather than just "tell".
Be lateral. Think beyond your in-house team. Who else could help deliver insights?
Could you get help from advisory groups? How about people you know through business networks? Most folk are happy to share their expertise.
WORK AT NETWORKING
Through networking, you can create a web of contacts far beyond the formal scope of your own organisation. You can leverage the goodwill, knowledge and contacts of a huge group of people.
Most Kiwis seem to have good networking skills hot-wired into their DNA.
Maybe it's because we're at the tail end of the planet. We tend to spread out across the globe and, when we do, we like to maintain links back home.
Use all the technologies and tools available to stay in touch with people. Look for chances to keep your contacts updated. Bounce ideas off people.
Networking is a two-way street. You've got to put something in to get something back. So think about what you can do for other people.
MANAGE YOUR COSTS
Success depends on getting more money into your start-up business than you spend. It sounds obvious but a lot of business newbies don't get this.
You've got to take into account all the possible costs to your business from the cost of getting goods to market, to the cost of commissions to delays in being paid.
You have to be able to manage all these different cash flows to keep your head above water.
At The ICEHOUSE we analyse "days to zero cash". It spells out how many days you can keep your business going before you run out of money. It is an acid test that injects a sense of urgency.
Success is not a straight line. You'll have hard days and hard times. You'll need resilience.
Don't start up a business unless you have a passion for what you're doing. Finally, have fun along the way.
* Ken Erskine is director of the incubator and the ICE Angels at The ICEHOUSE, a business growth centre focused on making a difference for New Zealand. Visit www.theicehouse.co.nz