Discounts and sales may not save what promises to be a grim Christmas, says Jonathan Dodd.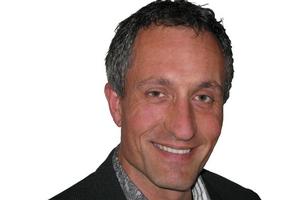 The Christmas season is obviously one of traditions. Christmas hams, Boxing Day hangovers and broken toys are looming, and Christmas business commentary wouldn't be the same without the earnest predictions from commentators trying to predict how Christmas will be for desperate retailers.
Surveys have been released, retailers are being vox-popped on the evening news, and the second-guessing that is occurring is like a trip to the races.
But it doesn't take a market research survey to highlight the fact that unemployment is much higher than this time last year, and the proportion of non-earners is higher again when one considers the thousands of school leavers who have opted for tertiary education in the face of a shrinking job market.
Consider too the apprehension being felt by admin staff in the country's DHBs, Auckland region councils and the armed forces, all facing job losses through back-room consolidation.
So the blindingly obvious fact is that Christmas 2009 will be a bad one for retailers. There's less money circulating, and what discretionary income does exist will be spent much more frugally.
So what are retailers to do? Much discussion within retail circles tends to focus on the short-term discounting and sales tactics, most of which will eat into margins and further embed consumers' expectations of never paying full price.
While such actions may regretfully be required to maintain cashflow and keep businesses solvent, they shouldn't be relied upon on their own - because many consumers are choosing to spend less for reasons unrelated to their income.
These reasons will drive consumer spending in different ways, and retailers looking for long-term success have to be cognisant of some significant consumer trends, that broadly fall under the banner of "authenticity".
The authenticity trend will not be news for many readers. It has been growing for a few years now, starting with the 'anti-capitalist' movements popularised by the likes of Naomi Klein's No Logo book of 2000 and given a major thrust of popularity from a recession and environmental crisis that have forced many to question their values and life quality.
There is a rising mood within the Western world in which people are seeking more simplicity, purity and personal ownership within their lives.
Examples of how this mood translates into the retail sector are many and varied: The success of Ladies a Plate, a New Zealand book of traditional home baking recipes; the enormous growth of farmers markets, home gardening, organic foods, and craft hobbyists; cyclists increasingly eschewing space-age machines for single-gear minimalism; the rise of book clubs, recycling, waste-minimisation and retro-chic; and even the growth of social media (which is ultimate in personalised media), all demonstrate how people are increasingly seeking the local, natural and personal.
Not all mass-produced corporate items are unauthentic of course - the iPod and iPhone win through being exceptionally well-designed (witness how Microsoft's Zune has more features than an iPod yet fails due to its copycat unauthenticity); the Singstar Playstation games succeed through their highly social nature, and Wii consoles do well within the authenticity trend because of their physical effort they require (physical work long being regarded as more 'honest' than, say, desk-work).
Talk to New Zealanders about their attitudes and plans for Christmas and the authenticity trend is evident. Spending time with family is of course the mainstay of Christmas but it appears to have become even more prominent, as New Zealanders reflect on a tough year in which they've repeatedly had to question what long-term satisfaction is gained from material goods.
A survey conducted by Synovate in November revealed that 32 per cent of New Zealanders felt that the recession helped them recognise their true priorities, and 58 per cent agreed that they "will do their best to not go back to spending what they used to".
Many New Zealanders are feeling punch-drunk from the last year and the concept of hitting the shops for the pre-Christmas build-up is being questioned.
Certainly the Christmas shopping crush has often been disliked, but not questioned to the same extent as this year. A US consumer survey quoted by The Media Counsel reports that 53 per cent of US consumers plan to wait for sales, 46 per cent aim to buy lower-priced goods, 43 per cent will be exchanging gifts with less people, 42 per cent intend to do more extensive bargain-hunting and 41 per cent will only buy stuff that's wanted or needed.
All these results are echoed in New Zealand, and so the challenge has been laid down for retailers to sell authenticity, which commands a premium, over more of the 'same-old', which has already progressed too far down the discounting spiral of death. Admittedly it is too late now for most retailers to change their Christmas stock but perhaps it is not too late to alter how it is marketed, or at the very least to reconsider the options for the next season's stock selection.
In essence, one has to market products as being about the social person, not the thing; and about the long-term, not the present.
This is easier for some items than others of course, and some retailers may have to carefully select what gets pitched in this way.
From this long-term wannabe creative, suggestions include the presentation of a home theatre in one's backyard so as to recreate a day at a cricket match; promotion of children's cookbooks rather than WWF or Hannah Montana; or retro-styled home movies made via the new Flip video cameras.
Like the old chestnut about Black & Decker selling holes not drills, marketers more than ever have to sell the promise of authentic, social experiences.
Jonathan Dodd is a research dIrector at market research company Synovate.