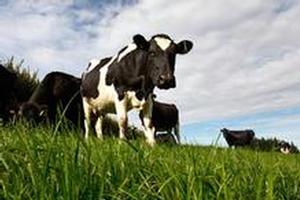 Farms planned for the South Island would keep cows indoors for much of the year. Photo / Brett Phibbs
Hollywood star Sam Neill says a priceless resource is at stake as opponents line up to try to prevent cubicle dairy farming in the South Island's iconic Mackenzie Country.
Neill, a star in blockbuster films such as Jurassic Park and a passionate South Island landowner, is among high-profile New Zealanders arguing that water rights should not be granted to support dairy farming operations on the majestic landscapes of this rugged region.
Would factory farming harm NZ's green image? Here is the latest selection of Your Views: