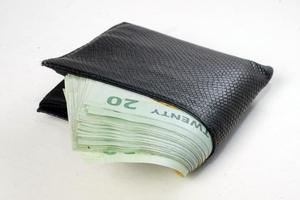 Regulatory reforms could close up to a third of the income gap with Australia, the 2025 Taskforce says.
In addition to gains it claims would flow from cutting taxes and spending and from privatisation, its report sees rich potential in further deregulation.
The taskforce's chairman, Don Brash, said it was not recommending open slather, just that regulations be brought more into line with best practice in countries such as Canada, the United States and Britain.
Its central recommendation is a Regulatory Responsibility Bill that would require more rigorous analysis before the powers of Government agencies were extended, and more rigorous cost/benefit analysis to guide Government spending.
It also calls on the Government to encourage Fonterra to adopt a conventional company structure with fully traded outside capital.
In addition all state-owned businesses operating in markets which are, or could feasibly be, competitive should be sold, the taskforce says.
It also favours the establishment of an independent Productivity Commission on Australian lines.
It would like to see an independent review from first principles of the Resource Management Act, and it wants local authorities to be required to increase the supply of land zoned residential whenever relative prices between such land and other undeveloped land indicates scarcity.
It favours a system of tradable water rights as a matter of urgency.
The taskforce calls for more deregulation of the labour market including "streamlined" provisions on dismissals, a year-long probationary period for new staff and a reduction in the minimum wage to that prevailing 10 years ago.
The taskforce calls for the scrapping of all remaining tariffs and a "much more liberal" regime for foreign investment.
Congestion charging should be introduced in central Auckland and any other cities where cost/benefit analysis supports it, it says.
And mining on sensitive Crown land should generally be permitted, again so long as it passes a full cost/benefit analysis.
Business lobby groups welcomed the report.
"Above all, our Governments need to lead," Employers and Manufacturers Association chief executive Alasdair Thompson said.
"They need to state the goal, and articulate and defend what we all must do to achieve it. We must get past populist, do-nothing, 'don't rock the boat and let's get re-elected' political behaviour."
Investment in skills, capital plant, R&D, technology and automation was far too low, he said. "For example our investment in science, research and development is half the percentage of GDP invested by other developed countries."
But while the taskforce argues that lower tax rates will foster investment, it does not recommend any increase in Government R&D spending.
Business New Zealand chief executive Phil O'Reilly said his organisation endorsed the taskforce's call for a cap on Government spending, a top tax rate of 20 per cent and a Regulatory Responsibility Act.
"These three moves alone could turbocharge the economy."
Business Roundtable executive director Roger Kerr said the taskforce's strategy of shrinking government in its roles of spending, regulation and ownership, and creating greater economic freedom to allow entrepreneurship to flourish, was unquestionably right.
But Labour leader Phil Goff said, "The Brash report is all about giving more to those Kiwis who are on top of the heap anyway. You can't make the country richer by making hard-working Kiwis relatively worse off."
Goff said he feared the Government was simply using Brash as a stalking horse for other ideas that would look less extreme by comparison.
REGULATION WISHLIST
* Fonterra to be opened to outside capital.
* Fundamental review of the Resource Management and Commerce Acts.
* Easier firing and a 10-year rollback of the minimum wage.
* Rigorous cost/benefit analyses.
* A Productivity Commission like Australia's.