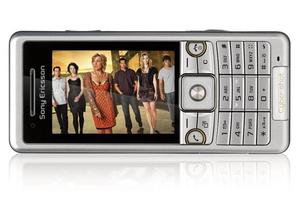 New Zealanders are able to get a prepaid mobile phone plan at prices lower than the OECD average for the first time since the Commerce Commission started analysing the industry.
The commission today published its Telecommunications Market Monitoring Report for the six months to June.
The report also provides some more recent information about mobile prices in New Zealand following the launch of the 2degrees network in August.
New investment continued in mobile networks during the first half of the year, the report said.
Telecom finished rolling out its new 3G XT network, while Vodafone finished extensions to its 3G network, and 2degrees finished the first stage of its new network, rolling out in Auckland, Wellington and Christchurch.
The 2degree prepaid mobile plan was significantly cheaper than the other New Zealand plans and below the OECD average for the three baskets - for low, medium and high user calling - in the survey, the report said.
About 67 per cent of mobile subscribers in this country used prepaid plans, with their use likely to be even more predominant among lower spending users, the report said.
It warned the benchmarking results were indicative only, and did not capture special or confidential deals.
The prepaid benchmarking for August showed Vodafone's prepaid plan as the most expensive in this country for all baskets by a significant margin, with Telecom's XT prepaid plan in between 2degrees and Vodafone, the report said.
Mobile phone connections grew 3 per cent in the year to June, reaching 4.7 million, equating to a penetration rate of 109 per cent of the population.
It was also now possible for consumers to change between mobile phone operators without changing phones, because the new mobile networks built by 2degrees and existing operators had compatible technologies.
The ease of changing networks had been reflected in a rise in the number of people transferring their mobile phone number to a different network, the report said.
The quantity of mobile numbers ported each month had been relatively low at around 1 per cent of total mobile connections per year, and never exceeded 5000 a month from April 2007 to June 2009.
In July 2009 the volume rose to 5400 after the launch of Telecom's new 3G XT network at the end of May this year. Mobile number ports rose to 15,500 in August and 17,300 in September.
It was reported that around 3000 of the mobile number ports in September were Vodafone customers switching to Telecom's new XT network and taking their existing number with them. A similar number were Telecom customers switching to Vodafone, the report said.
That suggested the remaining mobile ports, numbering about 11,000, were Vodafone customers switching to 2degrees and taking their existing numbers with them.
- NZPA