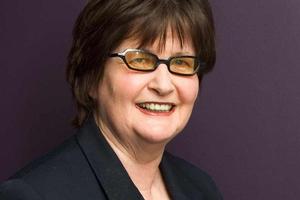 All eyes will be on US President Barack Obama in Singapore this week.
Late yesterday, Prime Minister John Key's own dance card was still in flux as other Apec political leaders waited to see if Obama would make the summit on time before confirming their all-important bilateral meetings.
Key wasn't alone on this score.
Getting to see Obama on his first major Asian outing as US President is a major attraction for a whole raft of Apec-ers.
Obama is expected to be accompanied by a top retinue of US Cabinet members. US Secretary of State Hillary Clinton will attend the joint meeting of Apec foreign and trade ministers today.
Key is expected to get plenty of face time with Obama when he joins his table to discuss trade liberalisation in a meeting with two other Apec leaders and members of the Apec Business Advisory Council.
Key is expected to try and tease out just where Obama stands on free trade.
The US has yet to reveal the outcome of its trade policy review.
Other nations like South Korea have yet to complete bilateral FTAs. South Korean President Lee has taken a patient approach - but patience only goes so far.
The powerful US Chamber of Commerce is expected to lobby Key to pressure Obama to get the trade flows moving again. Chamber president Tom Donohue will meet Key on Friday.
The Chamber is on the outer with the Obama Administration but retains very strong links elsewhere in the US.
The Apec leaders - like Key - will be seeking to get Obama's measure.
He was feted like a rock star when he made his first foray to Europe.
But the strategic concerns are different in Asia.
At issue is the role the US can play in kick-starting global growth.
Many Asian players still smart over the lambasting they took from the US over "crony capitalism" at the time of the 1997-98 East Asian Crisis.
Now the boot is on the other foot. Asian countries want to be assured the US recovery will be on a sound footing.
Key will want to hear whether the US intends to move ahead with the Trans-Pacific Strategic Economic Partnership (TPP) which was announced at last year's Lima Apec.
Former US Trade Representative Susan Schwab warns other members of TPP will not want to hold off too much longer before making progress.
The TPP is a major opportunity for New Zealand. Within days Key will know whether Obama will bring New Zealand to the negotiating table.
If not, it's back to the long game.