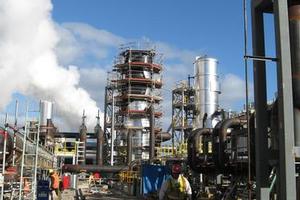 Mercury Energy's owner, Mighty River Power has delivered record profit of $159.6 million for the year to June 30.
Main factors were a major boost in renewable generation and picking up nearly 30,000 new customers for Mercury Energy in the highly competitive retail power sector.
Mercury has been offering loyalty incentives and has been aggressively chasing new customers in Christchurch.
The taxpayer owned company has benefited from geothermal projects coming on stream and weather, which unlike other companies has helped Mighty River Power because its hydro generation is in the North Island.
The company is the fourth biggest power gentailer - with generation and retail arms - with about 382,000 retail consumers.
Mighty River will pay an ordinary dividend of 50 per cent of net profit after tax of $79.8 million, plus a special dividend of $150 million.
The special dividend reflects the fact that the Company benefited from a number of one-off cash benefits including the completion of Kawerau Geothermal Power Station well under budget, the significant earnings from unprecedented hydro generation in winter 2008, and the sale of Marsden B.
Last month the largest of the big power companies, Contact Energy reported a 50.4 per cent fall in full year net profit to $117 million. While other company's such as Mercury were attracting new customers, Contact lost 41,000 after trying to double the pool of directors' fees while putting up power prices.
Mighty River Power's chairwoman Carole Durbin said renewable generation
was up by 1,500GWh - a 36 per cent increase on 2008.
All state owned enterprises are required to pay dividends when available and the power companies have some years been big contributors over the last decade.
Durbin said the dividend was an ``entirely appropriate' as a return to shareholding ministers.
"I'm quite sure the Government has some very important uses for that money."
Mighty River's chief executive Doug Heffernan said the big profit could not be returned to Mercury customers as power companies in competitive markets did not operate that way.
"We didn't ask customers to top up profit when it was down in previous years. It doesn't run as a co-operative."
Durbin said the commissioning of the 100MW Kawerau Geothermal Power Station which came into production earlier than expected, at a greater capacity and under budget boosted the Company's renewable generation capacity.
Hydro generation also helped deliver the outstanding result.
The Waikato Hydro System had higher than average generation driven by high water levels in the first quarter of the financial year - the highest-ever inflows in a 90-day period.
"These higher volumes also received significantly higher wholesale prices in the first quarter, driven by low South Island storage levels at that time," said Durbin.
The company was able to reduce generation at its gas-fired Southdown plant, saving 60 per cent on fuel costs compared to the previous year.