New Zealand's top publishers offer their picks for this year's best summer reading.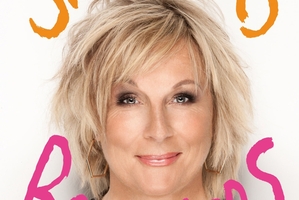 Fergus Barrowman is the publisher at Victoria University Press
This summer I'll be re-reading ... Middlemarch by George Eliot because so many of my friends have read or re-read it and I want to join the conversations. I'm expecting to empathise with Casaubon much more than I did more than 20 years ago.
My pick for a relaxing beach read is ... The Interestings by Meg Wolitzer, an absorbing saga tracing the fates of a group of friends from their teens to middle age, the best book of its kind I've read this year.
My pick for a challenging holiday read is ... A Beautiful Truth by Colin McAdam, a heartbreaking and unforgettable novel about chimpanzees in captivity from the point of view of the chimps. Really, though, I hope everybody will go on from The Luminaries to one of the seven other incredibly diverse novels and story collections VUP has published this year.


Melanie Laville-Moore is the director of Allen & Unwin NZ
This summer I'll be reading ... Eleanor Catton's sparkling The Luminaries. It's been waiting by the bedside table since mid-August, its thumping great size dictating its place in the reading queue. So many excellent folk have promised great things of it, and a decent amount of time needs to be dedicated to really savour my own personal experience of a book that has changed the landscape for New Zealand fiction.
My pick for a relaxing beach read is ... Chocolate Cake For Breakfast, the latest from Danielle Hawkins, one of Waikato's finest new writers. She showed her prowess for strong commercial fiction with last year's Dinner At Rose's, and has come back better still with a novel that oozes escapism. Featuring the memorable small-town vet Helen McNeil, whose chance encounter with a gorgeous All Black turns her life upside down. If romance isn't your bag, crime-writer Michael Connelly's The Gods of Guilt, the best-yet adventure for Mickey Haller should more than hit the sun-lounger spot.
My pick for a challenging holiday read would have to be ... Elizabeth Gilbert's The Signature of All Things. Anyone who allows themselves to be unduly influenced by Gilbert's mega-selling Eat Pray Love is missing one of the best literary tricks to come along in a long time. Seen through the eyes of the outstandingly imagined Alma Whittaker, Gilbert guides her readers through a sweeping historical saga, breathing life into all of the big movements that blasted through the 19th century: botanical exploration, the abolition of slavery, and the emergence of Darwin's theory.


Mel Winder is the sales and marketing director for Hachette NZ
This summer I'll be reading ... Eleanor Catton's The Luminaries and Donna Tartt's The Goldfinch - novels by incredibly talented women with a lot to say.
My pick for a relaxing beach read is ... a little bit of Lee Child's Jack Reacher between the literary heavyweights is the perfect summer combination.
My pick for a challenging holiday read is ... The Invention of Wings by Sue Monk Kidd. It's the story of Sarah, the young daughter of a wealthy Southern family who is given Hetty, a handmaid, for her 11th birthday. So begins the tale of their lives set against the backdrop of the civil rights and suffragette movements. The narrative roars along with pace and ease, it is the subject matter that is challenging and I can guarantee your first reaction after finishing this book will be to look up the incredible Grimke sisters and wonder how it is that you had never heard of them.


Finlay Macdonald is the publisher at HarperCollins NZ
This summer I'll be reading ... 419 by Will Ferguson as anything billed as "an epic portrait of morality and corruption across the globe" gets my attention. A rave review from author Roddy Doyle didn't hurt either.
I'm also going to re-read ... South Sea Vagabonds by Johnny Wray, the cult Kiwi classic sailing adventure first published in 1939, which HarperCollins is re-publishing this year. It hasn't aged, and the story of escaping the nine-to-five to live your dreams is timeless.
My pick for a relaxing beach read is ... A real book. E-readers and iPods really don't go with sand and glare from the sun. I'm also a bit of a sucker for a good cookbook, and Nigel Slater's latest one, Eat, is his usual combination of great recipes and insightful food writing. And the new Mike Tyson memoir, Undisputed Truth, is looking very enticing.
My pick for a challenging holiday read is ... I've always been meaning to get around to Proust ... well, maybe next year.


Debra Millar is the general manager of Penguin NZ
This summer I'll be reading ... The Luminaries by Eleanor Catton. A holiday is the perfect time to tackle an 848-page read. Plus, having seen the film of Mister Pip I've made a resolution to read Great Expectations by Charles Dickens.
My pick for a relaxing beach read is ... Bonkers: My Life In Laughs by Jennifer Saunders. There's nothing like a good belly laugh to relax you and I'm an Ab Fab fan from way back. Plus, The Complete New Zealand Seafood Cookbook - all the inspiration you could possibly need for cooking that holiday catch.
My pick for a challenging holiday read is ... David & Goliath by Malcolm Gladwell. His brilliant mind and incisive writing always makes you think.


Karen Ferns is the managing director of Random House NZ
This summer I'll be reading ... I feel so spoiled for choice on recent non-fiction I want to catch up on. Jung Chang, the author of Wild Swans and Mao, will transport me to 19th-century China via her new book Empress Dowager Cixi: The Concubine Who Launched Modern China. Then Bill Bryson will deposit me via his new book One Summer America 1927 into an era of Al Capone, Charles Lindbergh and Babe Ruth and a cast of eccentric characters and intriguing stories told with Bryson's usual wit and authority. Then I will go global with Brad Stone's The Everything Store, his highly readable fly-on-the-wall account of the development of Amazon and Jeff Bezos, its founder.
My pick for a relaxing beach read is ... Robert Harris has written a gripping historical thriller An Officer And A Spy. This is a compelling recreation of a scandal that became the most famous miscarriage of justice in history. Compelling, too, are the echoes for our modern world: an intelligence agency gone rogue, justice corrupted in the name of national security, a newspaper witch-hunt of a persecuted minority, and the age-old instinct of those in power to cover-up their crimes.
My pick for a challenging holiday read is ... Richard Flanagan's stunning new novel The Narrow Road To The Deep North. He can deliver truths about life in a few beautifully crafted paragraphs. His subject matter is war, truth, love, death and a moving meditation on life and memory. Read it and it will scar your brain and you will want to return to it, as I do.