Stephen Jewell meets the award-winning South African author of a thrilling tale of murder ... and baseball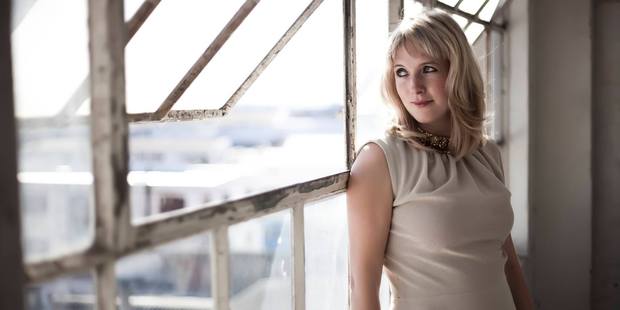 When I meet Lauren Beukes in the rarified surrounds of the Royal Society in London, the last thing I expect to talk about is rugby. But, as the Johannesburg-born writer attests, it's not just our mutual love of the game that unites South Africans and New Zealanders.
Our creative individuals need to spread their interests as widely as possible as well.
"You definitely have to be more of a generalist and try your hand at different things," says 36-year-old Beukes, who has penned three vastly diverse novels, scripted a documentary about Archbishop Desmond Tutu and contributed to Spitting Image-style satirical puppet show, Z News.
"People say it's great you have your fingers in all these pies, but it's because I have to. As it's such a small place, you have to take the opportunities that come up and you can't be a deep specialist and only do one thing. So we definitely have that in common, and Kiwis also have a really dark sense of humour, which South Africans share as well."
Zoo City, Beukes' second novel, brought her to prominence in 2011, when she won Britain's leading science-fiction literary prize, the Clarke Award. It is a dark dystopia set in a near-future Johannesburg, displaying her savage, satirical edge.
Her latest effort, The Shining Girls, brings to mind an intriguing cross between Gone Girl and The Time Traveler's Wife and should expose her to an even larger audience.
"Out of all of my books, it probably has the broadest appeal," she says. "Somebody wrote a review recently where they said, 'it's for literary, thriller, sci-fi and crime fans as it's a book in which everyone will find something to like', which I hope is true. It's also a book for historical fans, so you'll probably like it if you like TV shows like Boardwalk Empire or Rose Tremain's books."
Inspired by a throwaway tweet about a time-travelling serial killer, The Shining Girls centres around psychotic Depression-era drifter Harper Curtis, who's given the inexplicable ability to embark on a killing spree across several decades of 20th-century Chicago. "It's got a lot in common with South African cities like Johannesburg, as there's a long history of corruption in the mayor's office and problems with crime and violence," says Beukes, who lived in Chicago from 2000 to 2001. "It's also one of the most racially segregated cities in America. It was basically all the stuff I like to riff off and it felt like I was writing about home."
Beukes also acknowledges that the social issues raised in The Shining Girls are just as relevant in countries like New Zealand. "I know that Auckland has major problems like cycles of poverty," she says. "As South Africans, we tend to think of ourselves as special in that we're the most violent and corrupt, but it actually happens all over the world."
Driven to leave behind incongruous mementoes such as a 1993 baseball card on the body of a 1943 victim, Harper meets his match in Kirby Mazrachi, a feisty student who somehow survives his murderous attack.
"I was very careful about specifically trying to pick out the voices of the different periods, so I listened to a lot of oral histories such as Studs Terkel and I also read a lot of books set in those times."
Beukes says she found the writing software Scribner an invaluable tool. "It was amazing because I could click and drag chapters. To visually see a corkboard of the chapters helped me to establish a kind of balance. I colour-coded them, so Kirby was yellow and Harper was red. I also had a murder wall in my office of all the different timelines with all this crazy string everywhere connecting everything."
Determined to track down her mysterious assailant, Kirby lands an internship on the Chicago Sun-Times, where she's paired with erstwhile investigative-journalist-turned-disillusioned-sports-hack Dan Velazquez, who introduces her to the joys of baseball.
"I like to write about things I don't necessarily understand," says Beukes. "That's why I was interested in baseball and why sport matters so much to people. I don't get it but I was really interested in why that is. I interviewed a lot of sports reporters and at one point Dan talks to Kirby's ex-boyfriend about why sport is so important, which is taken verbatim from some of the things they said."
The Shining Girls is now part of a rich tradition of fantastically themed baseball books, which includes Stephen King's Blockade Billy and Michael Chabon's Summerland. "I also read Chad Harbach's The Art of Fielding and Michael Lewis' Moneyball, so I did quite a lot of research into that," says Beukes, who incorporated several real-life sporting figures such as former Chicago Cubs pitcher Greg Maddux, into her fictional narrative.
"Although the conversation Kirby has with him is made up, that was something that really happened. He was leaving the team. My publisher in the US asked me to update it to 2013 but I said, 'hell, no! I've researched the hell out of all of those games and I'm not starting again'."
Spanning 1931 to 1993, Beukes was careful to root The Shining Girls' tipping point on the cusp of the digital age. "The reason I decided to cut it off then was because of what just happened with the Boston Bomber. If an anachronistic clue turned up on a body, Reddit would be all over it," she explains, referring to the online news site. "And Kirby would have been able to post on a bulletin board and start a support group for other victims. Technology has facilitated quite a few amazing things, and it was fun to explore just how far we've come in a short time and to remind people why she doesn't just go on the internet, which was because there was no internet back then."


• The Shining Girls (HarperCollins $36.99) is out now.