Scottish crime writer Ian Rankin tells Stephen Jewell how he was able to revive the career of his popular hero, who's still looking for the nearest pub.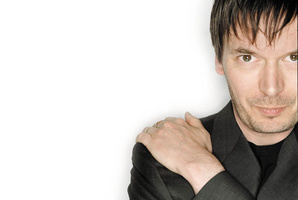 When I meet Ian Rankin at his publisher's Covent Garden offices, we are just down the road from Peter Gordon's West End cafe, Kopapa. This is fitting because London's flourishing Kiwi cafe culture has spread north of the border and into the pages of the Edinburgh author's bestselling thrillers. His latest, Standing In Another Man's Grave - which features the unexpected return of Detective Inspector John Rebus, pitting him against Internal Affairs officer Malcolm Fox - includes a couple of characters who partake of that ubiquitous Antipodean beverage, the flat white.
"It took off in Scotland about a year ago and I guess it's a marker for anyone who's bored with lattes and wants to move on to something new," laughs Rankin. "It's slightly different but not all that different. It's not something I drink myself but it's something other people might drink. Malcolm Fox might drink it because he's more middle class and sees himself as upwardly mobile but it's not something Rebus would drink. He's not going to buy an expensive coffee - he's too busy looking for the nearest pub."
After allowing him to sail off into the sunset in 2007's 17th Rebus novel, Exit Music, Rankin had no plans to bring the veteran policeman back until real life circumstance intervened. "As far as I was concerned, he had to retire because cops had to retire at 60 and that was that," says Rankin, who believes Rebus would have gone on to work for Edinburgh's Cold Case Unit on a freelance basis.
"He didn't want to leave but he's been pushed out because of his age, so all the time I've been writing the other books, that's what he's been doing. Then at the end of last year, they increased the retirement age to 65-67 and invited the old cops to reapply. There's no doubt that Rebus would want to get back into CID, because he loves being a detective."
If Rebus did attempt to get his old job back, Rankin believes he would inevitably cross paths with Fox, who appeared in The Complaints (2009) and last year's The Impossible Dead. "He'd have to go through a vetting process so Malcolm Fox would have input into that," he says. "He wouldn't want Rebus back, because he thinks Rebus is the kind of cop whose time has passed. There's no room any more for people like him, who go by instinct and cut corners. He's worried that if he comes back, he'll infect the other cops."
Centring around a decade-old missing person's case, which is linked to some more recent cases, Standing In Another Man's Grave reunites Rebus with D.S. - now D.I. - Siobhan Clarke and his old adversary, Edinburgh crime boss, Big Ger Cafferty.
"I had this notion for a book that had been on the backburner for a long time about a parent whose child disappeared years ago and they can't let go," says Rankin. "When I pulled out my file of old ideas, there it was, staring me in the face."
Seconded back to his old department, Rebus finds that much has changed in his absence, with devices like computers and mobile phones playing an increasing role in police investigations.
"He doesn't understand things like Twitter and Facebook," says Rankin. "People dismiss him because he hasn't got all this technology at his disposal. But when he does the shoe leather stuff and knocks on doors and asks people questions, his instincts kick in. It's something that happens to anybody who has a career where the technology is constantly changing. You can very quickly find yourself on the scrapheap."
Although he is a prolific tweeter, Rankin still prefers the personal touch. "If you're sitting in a room talking to somebody, you're going to get a much better sense of them than if you're doing a phone interview," he says. "It's better if you can see the whites of their eyes and if they're twitchy or not. Crime writers need to be aware of how quickly technology changes as we mostly write in the here and now. You need to keep it realistic and also bear in mind that most cops who are in their 60s like Rebus wouldn't necessarily understand it all."
With Rebus journeying to Inverness and the Highlands, fans won't be able to participate in tours of the novel's significant locations as they have for many of Rankin's other books. "Scotland is a very small country but there's a whole lot we don't know too much about," says Rankin. "Most people never go there, especially someone like Rebus, who is kind of an urban guy. When he goes out of Edinburgh, he's very much out of his comfort zone and there's a line where he says he's probably never been further from a pub in his life."
Rankin is hoping to enjoy some similar experiences when he takes some time out during his upcoming promotional visit to New Zealand to explore a few of the South Island's more remote corners.
"It's like there's hundreds of miles between decent conurbations and it really seems like you're in the middle of nowhere," he says. "But as I get older, I quite like that sense that there's still a wilderness out there."
Perhaps the South Island's distinctive landscapes will provide Rankin with some much-needed inspiration. "Everybody thinks that all writers know what they're going to be doing in the next two to three years, but I have no idea," he admits.
"I've got to start researching a new book in November and then start writing it in January. But I've got nothing. I've not got a plot, a theme or any of the characters. I don't know if it's going to be a Rebus or a Malcolm Fox book or if it'll be a standalone. The panic will set in soon and I'll start to get trembly and sweaty. I'll probably be desperately trying to think of what my next book is about when I'm in New Zealand and just hoping that something channels its way to me."
Standing In Another Man's Grave (Orion $39.99) is out now. Ian Rankin will appear at The Spencer on Byron Hotel, Takapuna, on November 12, 7pm-8.30pm; see eventfinder.co.nz