Kiwi manufacturers a lot more upbeat than Aussie counterparts, but no need to gloat.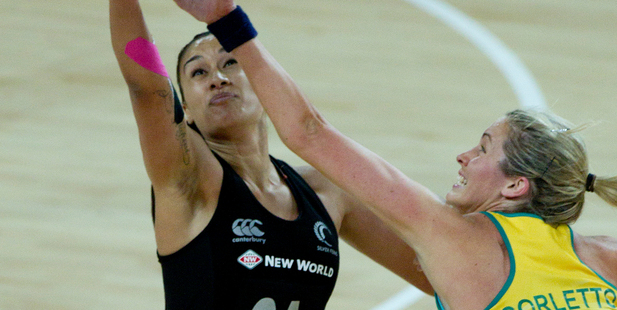 For a change, a comparison of some recent economic data shows New Zealand outperforming Australia, says the Bank of New Zealand.
The BNZ's head of research, Stephen Toplis, contrasts the gloomy tone of commentary from its parent, the National Australia Bank, on manufacturing, the housing market and export commodity prices with the equivalent indicators here.
"Our purpose here is not to gloat," Toplis said. "To start with, the period of outperformance is short-lived and an exception to the rule. Moreover, from New Zealand's perspective a stronger Australia is always more desirable."
But the comparison goes some way to explaining why the BNZ is forecasting the New Zealand economy to grow by 2.9 per cent this year and 3.6 per cent next year, while NAB is picking 2.4 and 3 per cent respectively for Australia, he said.
The flipside to that outlook, however, is a narrowing gap between the two countries' interest rate tracks, with the Reserve Bank of Australia expected to cut soon while the Reserve Bank of New Zealand is expected to raise rates before its Australian counterpart does.
It is a situation which could see upward pressure on the kiwi dollar against the aussie. That would be unhelpful to exporting manufacturers, whose largest market is Australia.
In the meantime, though, New Zealand manufacturers are a lot more upbeat than their counterparts.
A barometer of manufacturing, the PMI, plunged even deeper into negative territory in Australia last month. At 36.7 it is back to 2009 levels. Any reading below 50 indicates the sector is contracting. New Zealand's PMI for April has yet to be released but in March it stood at 53.4, the sixth consecutive month above break even.
ANZ's business outlook survey in April found confidence among manufacturers about their own activity down from March levels but still well above the long-run average for that indicator.
Australian manufacturers are suffering from the effects of a particularly strong currency. The exchange rate is an issue for their New Zealand counterparts, too.
But much of the manufacturing sector here is geared to producing inputs to the construction sector.
The very strong growth expected in construction during the next few years would provide a safety net for manufacturing, Toplis said.
Building consents for new dwellings in March were 12.1 per cent up on March last year. The equivalent increase in Australia was 3.9 per cent.
House price inflation is also more subdued across the Tasman. On average across the state capital cities it was 2.7 per cent on an annual basis in April, compared with 8.6 per cent in New Zealand.
Compared with annual increases of 16.1 per cent in Auckland, 7.2 per cent in Christchurch and 3.2 per cent in Wellington, Perth house prices rose 3.5 per cent, Sydney 3.7 per cent, Brisbane 2 per cent, Adelaide 1.9 per cent and Melbourne 1.6 per cent.
Toplis said the Reserve Bank here was worried about the current level of house prices, for prudential reasons, and the pace of increase, also for prudential reasons and quite possibly for monetary policy reasons soon.
"These concerns are not going to dissipate any time soon."
There have also been contrasting fortunes on export commodity prices lately. The RBA's commodity price index fell 1.5 per cent last month, to be 6.5 per cent lower than a year earlier and 17.4 per off its peak in July 2011.
But on this side of the Tasman, the ANZ commodity price index rose 12.6 per cent last month to a record high, 22.5 per cent above its level a year ago.
The spike in dairy prices underpinning that surge has yet to be reflected in Statistics New Zealand's terms of trade series, which measures changing relative prices of the kinds of things the country exports against the kinds things it imports, and has been declining since mid-2011.
"In the short term, at least, commodity prices and the terms of trade will offer support for the New Zealand dollar," Toplis said.