Research suggests distance education can outperform traditional classroom study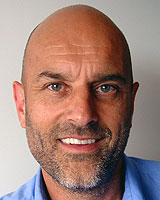 For a growing number of students, going off to class doesn't mean sitting down at a desk in a schoolroom or lecture theatre. It takes place in the virtual world of Second Life, where school's in at an hour that suits you - and you can fly to class.
Second Life is the five-year-old online creation of San Francisco company Linden Lab and, at last count, was inhabited by more than 13 million residents.
Education is just a small part of what goes on there. Essentially, whatever preoccupies people in the real world is also being engaged in by the avatars, or virtual beings, in Second Life.
Especially sex. By one account, about a third of the economic activity - yes, there is a Second Life economy, with Linden dollars as the currency - is to do with sex.
But that hasn't stopped Ohio University from establishing a virtual campus within Second Life. According to a promotional video clip on YouTube, students at the virtual university "thrive in an environment unbridled by space, time or even the laws of physics ...
where the classroom has not just been recreated, but reinvented".
The cyber campus is just one way in which technology is being used for distance learning. Video conferencing remains an important tool for teaching from a distance but podcasts, blogs and wikis - the best-known example of which is Wikipedia - are also increasingly being turned to educational ends.
Traditionalists might protest that there's no substitute for a teacher or lecturer standing in front of the class imparting their knowledge. But research says otherwise.
A United States study, published in the Journal of Communication in 2004, found those who had been educated at a distance slightly outperformed those who'd received the more usual education, when exam results and course grades for more than 70,000 students were looked at. The study's authors concluded that distance education technology wasn't doing students any harm. That's no surprise to Marci Powell, who heads the United States Distance Learning Association.
Powell was in New Zealand last week to meet Ministry of Education officials and Correspondence School, polytech and secondary school teachers.
The issues they confront are the same as those faced by educators in the US, she says, and just as there are some who are wary of adopting new technology, there are others willing to try out whatever's on offer, including various Web 2.0 applications.
"What I was pleased to hear is that you are definitely realising it's not about the technology but about the applications," Powell says, "which is the way you should look at it."
The prevailing view is that a hybrid approach to distance education works best, she says, using the range of available technologies, with video conferencing standing in for face-to-face contact.
Powell thinks Second Life - with obvious reservations about the preponderance of x-rated activity - is a "wonderful" learning environment.
Student avatars can "teleport" into a virtual lecture theatre, say, where an eminent person might be taking a class.
Or a billboard might have information and a quiz on some subject and, when students select from a multichoice list of answers, they are presented with another set of information.
Fee-paying Second Life residents (it can also be visited at no cost) can construct their own homes and businesses in which to live out their virtual existence.
And never to let a commercial opportunity go by, dozens of real-world enterprises - Coca-Cola, Mercedes Benz, Toyota and Sony among them - have set up shop to promote themselves to Second Lifers. Educators - Harvard Law School is among scores of institutions keeping Ohio University company - have also spotted the opportunity, Powell says.
"They are putting a lot of learning objects and different content in various worlds."
But it's not an ideal setting. It is supposed to be possible to create secure islands within Second Life but, based on Powell's own experience - she was propositioned on her first foray into the virtual world - there's no telling what students might encounter on the way to cyber school.
So for some institutions, Second Life is serving as a model, but without the adult content.
Harvard University, with a number of other colleges and universities, has a grant to research virtual worlds, as well as an implementation of mobile learning - with cellphones and PDAs.
Virtual learning worlds are certainly a talking point at distance-learning conferences, Powell says.
"There are such strong possibilities of what they can do. When you land on the Ohio University island you can walk around, go to the library, to the student hall, listen to a lecture, or whatever ... you feel as though you're really on a campus."
Anthony Doesburg is an Auckland technology journalist
By Anthony Doesburg

Email

Anthony