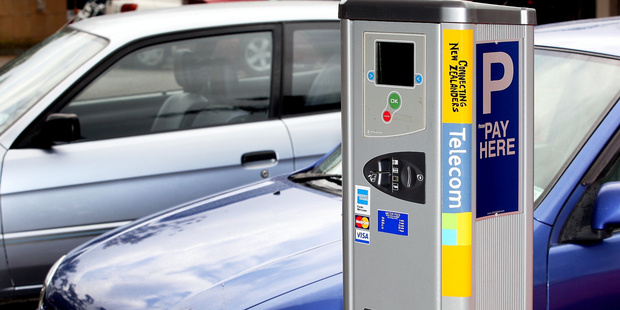 Mainstreet Tauranga has come up with a logical solution to the endless debate about whether parking charges are putting people off shopping in the city's town centre.
It has proposed a minimum three-month free parking trial to settle the issue once and for all.
A group of downtown retailers, led by Bill Campbell of Fancy That, has been advocating free parking for several years, believing the cost of parking was a deterrent to shoppers in the CBD who had free parking in other shopping centres.
The council still has to agree to carry out the trial, which is expected to cost it $375,000 to $400,000 in lost revenue.
It is a costly exercise but one that needs to be carried out.
The council undertook a perception survey with the community of issues in the city centre.
In the survey parking was the highest-ranking issue as something that needed to change to bring people back to the CBD.
Mainstreet Tauranga spokeswoman Sally Cooke says the trial will give quantifiable data of what influence the cost of parking has "in the grand scheme of things".
As well as occupancy data, foot traffic data and feedback from businesses could be used to measure the success of the trial
There is a risk staff would use the parks but the organisation would work with retailers, many of whom supported the trial, to limit that.
Deputy Mayor Kelvin Clout has already declared his support for the proposal, but says there are 10 other councillors who will also have a say on whether it goes ahead.
There may be some debate as to whether parking charges are the sole reason for people staying away from the CBD as the growing popularity of online shopping has also undoubtedly had an impact, but - despite the loss in revenue - the council should move ahead with the trial.
It is the only way an informed decision can be made on whether or not free parking will revive the CBD.