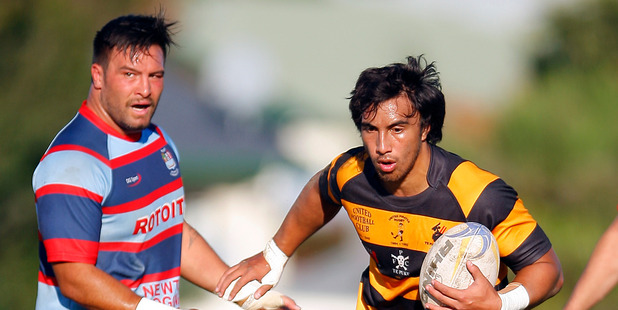 The weather conditions were atrocious at Te Puke on Wednesday night for the official Steamers trial but Bay of Plenty coaches Kevin Schuler and Rodney Gibbs were singing in the rain afterwards.
Head coach Schuler was impressed how all the players stood up to be counted in the trying conditions.
"It was a great game of rugby," Schuler said. "You have to play rugby in all conditions and irrespective of the weather, we did not play 10-man rugby as the players all had a great attitude to move the ball and show their skills.
"You expect the pressure to get to a few players, and have shockers and rule themselves out of contention, but all the players impressed me and put their hand up.
"Importantly, they also showed their understanding, and their keenness to play the systems. There were a few knock-ons, which you might not get on a dry day, but there were also some pretty exciting skills on display too.
So it was good to see will and skill on a night like that.
"It was important to see players competing against each other and I noticed a massive excitement among the players of having a chance of pulling on the jersey."
Schuler was encouraged by what he had seen from the players throughout one of the most even club competitions seen in the Bay.
"There are two things. One is the cattle you've got but also the rugby they play.
"This year has been a good learning for everyone in terms of playing competitive, tough games week in, week out, which really helps your development and performance.
"You look at Greerton, who are real contenders, Rotoiti, who had a great start, Mount and Rangataua. You can't go to a match and say this is going to be a blow-out. We have seen some great rugby and the people who benefit mostly from that are the players."
Schuler and Gibbs had two more rounds of club play, and the Harlequins game against the Chiefs in Matamata on Tuesday from 5pm, before they select their squad for the 2014 ITM Cup.