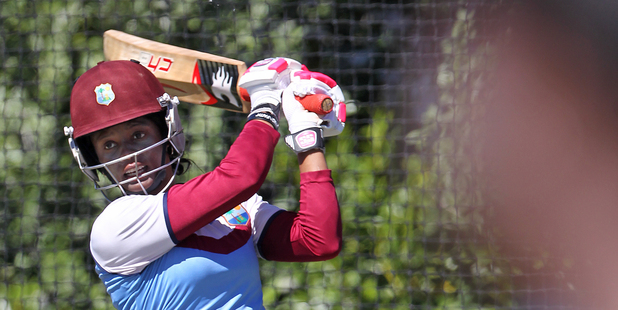 International cricket returns to the Bay Oval this weekend with the final two Twenty20 games in the series between the White Ferns and the West Indies women teams.
White Ferns lead the five-match series 2-0, with one game washed out, after taking out the ODI series 3-0.
Both games start at 12pm at the picturesque Bay Oval at Mount Maunganui's Blake Park with Saturday's game on the main oval and Sunday's clash switching to the upper ground.
There is no charge for cricket fans to come along and enjoy some international cricket.
West Indies are loving the warmer weather here after a tough week in the South Island, particularly Invercargill.
Coach Sherwin Campbell, who toured New Zealand twice as an opening batsman with the West Indies, says they are all pleased to be at Mount Maunganui.
"Of course the weather helps you know. If it is warm it feels more like home, you can get the energy going and enjoy playing cricket more," he said.
"This is the first time we have been here in New Zealand so it is a good experience for the players. It is good for women's cricket and we will learn from this tour.
"The more cricket each team plays against each other the better it will be for women's cricket to become more competitive."
image ref:

West Indies captain, Merissa Aquilleira batting in the Bay Oval nets.