More than 250 people might not be alive today if it not for local volunteer coastguard.
Western Bay coastguard wet teams attended 167 search and rescue and preventative operations, saving 258 lives between July 2015 and June 2016.
That totalled 1511 hours in time spent saving lives at sea.
This excluded 5714 hours of training and 52,772 calls from the boating public.
Tauranga, Waihi, Maketu coastguard plus the Eastern Regional Hub made up the local network.
We got out there at roughly 11 at night in the pitch black, gale force winds and howling rain to successfully get them off the yacht.

SHARE THIS QUOTE:
Maketu Volunteer Coastguard President Shane Beech said it had been a quieter year, citing not as many good weather weekends as in previous years.
Boat rollovers and breakdowns at sea made up the majority of their callouts.
However, one memorable night Mr Beech and the coastguard crew were called out to a couple in a yacht who had got into trouble off the Maketu coast.
"We got out there at roughly 11 at night in the pitch black, gale force winds and howling rain to successfully get them off the yacht."
The couple had been sailing from Nelson to Thames when a storm hit. Their yacht was smashed against the rocks but the couple were safe thanks to Maketu Coastguard.
Most boaties got into trouble on one of the three sandbars looked after by Maketu.
"One of the most dangerous parts of going out fishing is just getting over the bar," Mr Beech said.
"It's lack of experience, not looking at weather conditions - they just get it all wrong going out."
Tauranga Coastguard's Donna Bennet, from the operations department, said the most memorable rescue was saving a yachtie travelling from Paihia to Dunedin. The person onboard had been struggling with steering and the weather conditions and the team went out to save him.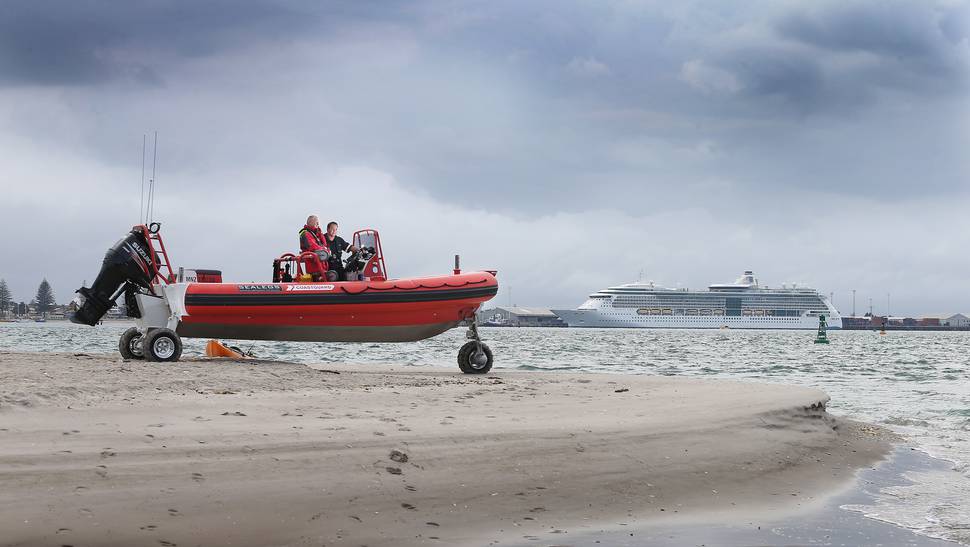 "This sort of rescue really gets the volunteers pumped - it's what we train for week in and week out, and and the feeling you get when you bring someone home safe and sound to their loved ones is a feeling which is very hard to describe," Ms Bennet said.
She said Tauranga coastguard was ready for the upcoming summer, with more than 30 wetcrew volunteers on the roster and another group coming up through training.
She reminded boaties of the W.E.T. safety check before heading out: W - check marine weather forcast, E - check equipment and T - tell someone where you are going and when you will be back.
Eastern Region Regional Hub manager Stuart Lowth said the coastguard was there for plenty of emergency rescues but also preventative operations.
"That's for boaties who need a jump start, extra fuel, or a tow in. They aren't in immediate danger but if we don't support them we could have to do a search and rescue later. It's the ambulance at the top of the cliff."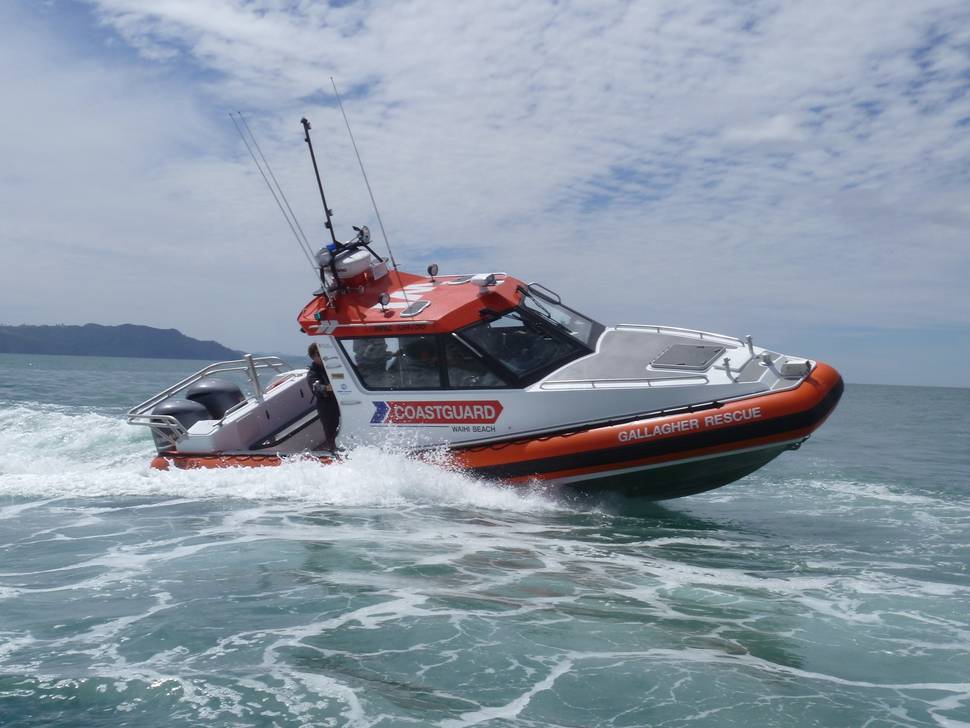 Mr Lowth said coastguard was always looking for new volunteers and it was always a challenge to ensure numbers were where they needed to be.
Recent coastguard rescues
October 31
- An inflatable boat flipped at 9am with two men on board at Kaituna Cut. Maketu Coastguard attended though the boaties were able to bring themselves and the boat to land.
September 25 - Two young men were heading out to sea when their boat capsized on the Kaituna bar in poor weather and they became tangled in their nets. Maketu Coastguard responded to a callout to help the men.
August 9 - A man was stranded in the dark in a sinking boat in wild seas. Paul Christenson was travelling towards the East Cape from Auckland when he turned back to Tauranga when the steering began to fail on his yacht. Tauranga Coastguard was sent out, arriving to Mr Christenson at 4am. Coastguard skipper Chris Phillips said the sea conditions were some of the worst in his career. Mr Christenson jumped from his boat to the Coastguard boat successfully.
March 28 - Three people were rescued by Maketu Coastguard after an inflatable boat flipped as it was coming across the Pukehina bar. The occupants of the boat had taken on a bit of water but were fine.
March 26 - Maketu Coastguard were called to Motiti Island where a diver had suspected bends.
February 27 - Tauranga Coastguard and police searched Tauranga Harbour for a deckhand who fell 10m from a berthed ship. Navy divers found the man's body.
February 14 - A rogue wave tipped two Katikati fishermen out of their aluminium boat when they were heading back to Anzac Bay after a fishing trip to Mayor Island. The fishermen spent four hours from 11pm clinging to the upturned hull in Tauranga Harbour. One man was able to swim to shore while the other tied himself to an empty petrol can. Waihi Coastguard was sent out around 4am and the man was successfully rescued at 6.20am.
January 17 - Tauranga Coastguard rescued and administered first aid to a rider and passenger whose jetski hit the old ammunition barge near Matakana Island.
Waihi Beach Coastguard is running its Bowentown bar crossing trips from November onwards.
Boaties are encouraged to learn how to cross the bar safely by spending an hour aboard the rescue vessel with the crew.
Book now by phoning (07) 863-4477.
Maketu Coastguard is offering a Bar Crossing Training Day on November 20.
This is available to all Coastguard members free of charge, and at a cost of $85 to all non members.
Come along and meet the Maketu Coastguard crew at their base at Kaituna Cut, access via Ford Rd, Maketu.
Learn the theory and the skills required to cross river bars safely.