Tauranga City Council has just released a new app for parking in the city.
PayMyPark was a free smartphone app which allowed customers to pay for parking remotely.
The app was integrated with Tauranga City Council's systems.
Pay and display tickets were not needed because parking officers can check PayMyPark payment status for vehicles from their smart devices.

PayMyPark customers could pay as they go, or set up an account and top up their parking balance in advance to save credit card transaction fees.

The council had installed new parking zone signs around town especially for PayMyPark.
To use the app, customers needed to select the relevant parking zone or off-street car park that they wish to pay for.
The app can also be used to pay for parking at the Phoenix car park on Maunganui Road.
It would not work for the two parking buildings.

"Everyone who uses the app raves about it," said Tauranga City Council transportation manager Martin Parkes.
"It does away with the bother of dealing with loose change and you can extend your parking remotely. We've very excited about this product."

PayMyPark was free to download from the Google Play Store or from the App Store.
The app could also be used to pay for parking in Wellington and New Plymouth.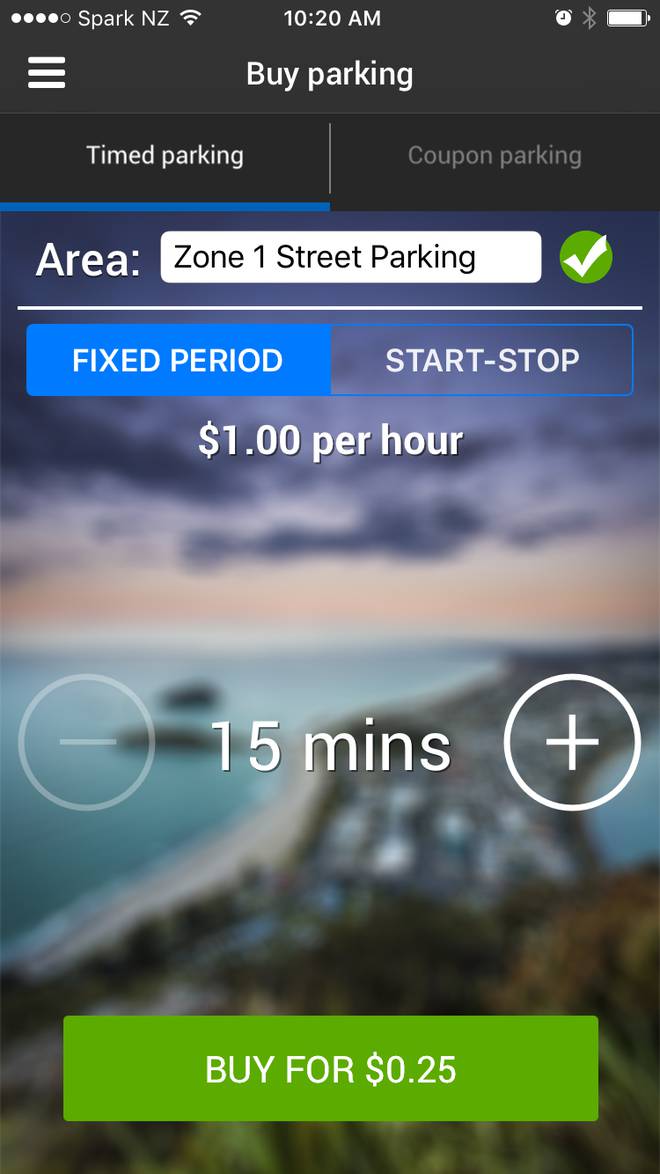 Features of PayMyPark include:

No need for a pay-and-display ticket.
Manage your parking from your phone.
Pay as you go, or top up your parking balance in advance and save on transaction fees
Start-Stop parking option: this debits the whole day's parking from your account, then refunds any remaining time as soon as you press the 'Stop Parking' button.
Coupon parking: Monthly concession coupons are available for some of the off-street car parks. PayMyPark allows you to switch the coupon between your chosen vehicles.