Tauranga City Council has sterilised political debate by holding nearly 200 confidential briefings, a councillor says.
Data obtained by the Bay of Plenty Times revealed that 193 public-excluded briefings were held between the election of the new council in 2013 and May this year.
This was more than twice as many as the Bay of Plenty Regional Council and four times more than Hamilton City Council.
We live in a more open society now and the council should reflect that.

SHARE THIS QUOTE:
Confidential briefings are meetings of elected members which are not publicly notified and are seperate to confidential items heard in public meetings.
A long-time critic of briefings, Councillor Rick Curach, said some briefings established the direction the council was heading in on issues, although the final decision was made in open meetings.
He said the former practice of running open workshops rather than closed briefings allowed the public to gauge what made elected members tick. In his opinion, it was now ''all very sterilised''.
Staff were also more comfortable operating in closed briefings because the media was not quoting them, he said.
''We live in a more open society now and the council should reflect that.''
Mayor Stuart Crosby agreed the figures represented a stark contrast with other councils, but said it was the operating style of the council to get information early in the decision-making process.
And with seven new councillors elected in 2013, the new faces wanted to get up to speed with background information before moving to new issues.
Asked whether the council was taking too much discussion out of the public view, Mr Crosby said he had been strict on what conversations happened, with no decision making.
Briefings were used to reduce the scope of issues and options so staff did not waste time. A large number of briefings were held on the civic heart project, he said.
He acknowledged that the direction from a council retreat in November 2014 to consider opening up briefings on a case-by-case basis had failed to gather legs.
Mr Crosby said some councils received reports and made decisions whereas the Tauranga council was more involved in the preparation of reports.
''They should be given credit for that.''
He also argued that there was a lot happening in Tauranga compared with some of the other councils on the list.
But Cr Curach said that although there were instances where there was a need for sensitivity by taking discussions in confidential, he believed city-wide issues could have been opened up earlier.
''There have been too many meetings behind closed doors.''
It meant the public did not get the opportunity for input into issues. Sometimes the first people heard about an issue was when the media previewed an agenda for a meeting where a decision was about to be made, he said.
Running open workshops allowed the public to get involved in issues as they developed.
''The public has a right to know where the council is heading on certain issues.''
Most of the council disagreed with his compromise suggestion to publicly advertise the subjects of briefings so that anyone with a keen interest was at least alerted to what was going on.
A lot of council business is dealt with in confidential before it comes out in the public arena.

SHARE THIS QUOTE:
Cr Curach said there had been briefings where elected members had said afterwards that it could have been held in the open.
Clayton Mitchell, a member of the current council before he became a List MP for New Zealand First, said that although there was a place for briefings, it was a fine line and 193 briefings in two and a-half years sounded excessive in his view.
Councillors needed to have the opportunity to ask questions that they could not ask in front of the public or media. But if they morphed into meetings where they talked about policy, they were not briefings any more, he said.
Mr Mitchell said Tauranga was in his opinion''out of whack'' with the number of briefings held by similar councils.
Western Bay Mayor Ross Paterson said he had no problem with his council's 78 briefings.
''A lot of council business is dealt with in confidential before it comes out in the public arena.''
He said it was partly to bring councillors up to speed, and a lot of the material ended up in the open anyway.
Tauranga's briefings comprised nearly 45 per cent of the total number of notified and non publicly notified council meetings for the period from the 2013 election to May 10 this year.
Comparative figures for the other local authorities were: Bay of Plenty Regional Council 35 per cent, Western Bay of Plenty District 34 per cent, Whakatane District 30 per cent, Rotorua Lakes 28 per cent and Hamilton City 21 per cent.
All but seven of the briefing items dealt with by Tauranga up to the end of 2014 were linked to the council's 10-year financial plan deliberations.


Tauranga City Council held 193 confidential briefings in two and a-half years, more than double the number of other Bay and Waikato local authorities. Are you comfortable with this?
''I am all for government transparency at any level, especially local government level. Councils represent our needs at the local level.''
- Matthew Goodger, 25 Central City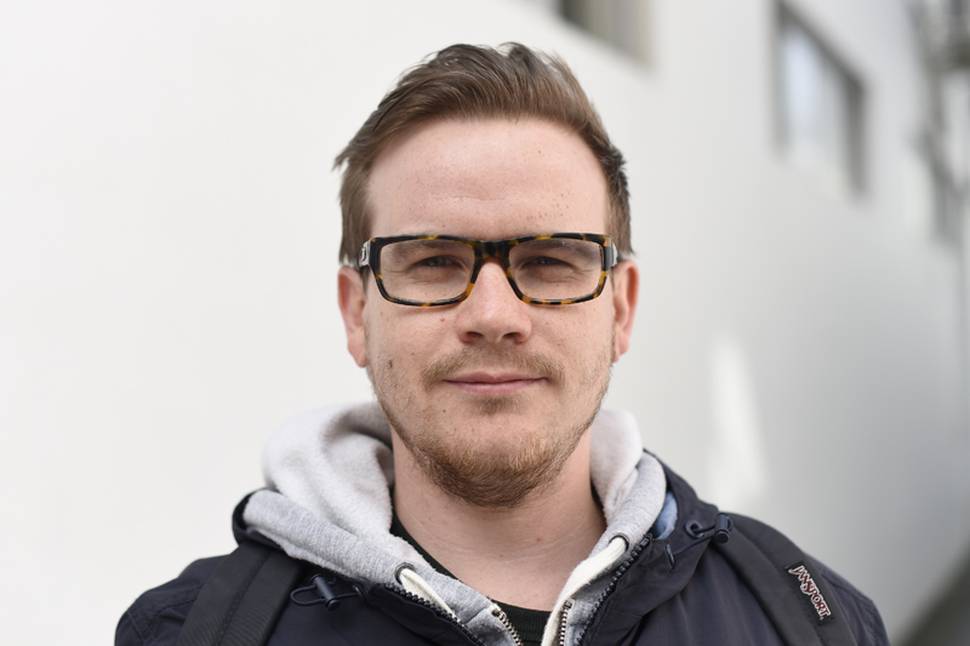 ''It seems to be a lot of briefings. I hope there are some results from what they meet about.''
- John Austin, 80 Central City
''If it was in line with other councils, it would be justified. But more than double sounds like they are ... getting the story right before bringing it out in the open.''
- Paul Davey, 50 Welcome Bay
''It seems an awful lot. I would rather there were fewer confidential briefings, it seems excessive.''
- Jenny Bentley, 60s Bayfair
We asked the Bay's mayoral candidates what they thought about confidential briefings and the number held. These are their opinions:
CITY COUNCIL
Max Mason:
"My view is they have a place but this number is hugely excessive. Secret squirrel council meetings undermine local democracy. Confidentiality should be used at the utmost discretion and only for matters that might unduly affect individual or commercial sensitivities. There is a culture of holding briefings to enable elected members to get an understanding of issues before they declare their views. Sometimes staff think that elected members might find the material too difficult (sensitive) to discuss in the open. Staff fear that the media - or the public - may misconstrue the information to create mischief. Personally I think this is a patronising view of elected members' roles and capabilities. They should be allowed to hear and ask questions in the full glare of the public gaze as it is only by doing this that they show their true colours."
Steve Morris: "There's a myth perpetuated by some that council is making decisions in confidential briefings. This is untrue, in fact it would be illegal to do so. The purpose of briefings is for staff to present information coming to an upcoming public meeting and ask councillors if they need more information to be able to make a decision on the day. I support this approach, I'd rather councillors be fully informed and ready to debate intelligently at decision time for the good of the city rather than the previous circus."
Graeme Purches: "I support this approach providing it occurs in an environment where the council properly and directly communicates its thinking to the public. If elected, I will introduce a regime where the elected team will regularly meet with the chief executive and managers to receive briefings on what is coming, with both sides asking questions. This will effectively develop a no-surprises environment. Unless you do that, you end up with an environment where there is fertile ground for speculation and misinformation. I think it is better to have clarified what the proposal is before that."
Greg Brownless: "Open government is an important democratic principle and briefings, meetings and workshops should be in public. The only exception is if council is dealing with strictly commercially sensitive matters and where people and businesses have a right to privacy. The excessive use of confidentiality creates an atmosphere of suspicion. Therefore, if council really needs to discuss an item in confidential, the reason for confidentiality needs to be stated. Overall I much prefer a more open transparent approach in Council."
Doug Owens: "There is a place for confidential briefings and workshops but they should not held be as a matter of course. What I am aware of is that Tauranga City Council currently holds very few workshops, confidential or otherwise. If elected mayor, workshops would become a regular monthly feature of my management regime, to ensure councillors were up to speed with all issues and, where possible, the public would also be involved."
Murray Guy: "I am appalled at the incremental erosion of openness and meaningful democracy that has escalated with this term of council, effectively disenfranchising the wider community and media that the community relies on. I believe that any meeting, workshop or briefing that forms part of a council's decision making process must be recorded and open to scrutiny. I would advocate for meetings to be streamed on-line."
Larry Baldock: "I would abolish the confidential briefings except on the matters that, as part of normal meeting procedures, had to be dealt with confidentially. I intend to improve our democracy not limit it. I can perhaps understand the need initially with seven new councillors elected in 2013 that a period of adjustment to the public environment may have been needed. The Mayor and senior staff may have thought it was appropriate to get into more detail and avoid some embarrassing moments publicly for some of them, but it should not be continued. The open public workshops that we had in the 2010-2013 council provided sufficient opportunity for more informal questioning and discussion to get to grips with the issues and prepare for formal meetings."
Kelvin Clout: "I continue to support closed briefings. Much of what we discuss in briefings is of little interest to most Tauranga residents. We often review issues and options that never see the light of day, particularly in the early stages, and rightly so, as some options are not feasible, so why unnecessarily ignite resident angst or confusion. Also we often discuss commercially sensitive information. Briefings limit the opportunity for some elected members to grandstand for wanton media attention. Residents and ratepayers elected us to run this city, and that is exactly what briefings enable us to do."
Noel Peterson: ''I am opposed to the practice of confidential briefings. The more transparent council can be the better as far as I am concerned.''
DISTRICT COUNCIL
Mike Lally: "I do not support meetings taken in confidence except where people are affected such as monetary and personal issues. Unfortunately it appears that going into committee is so that issues are not transparent to ratepayers and may be controversial. That is not a reason to hold confidential meetings. The road to democracy in New Zealand is slowly and systematically coming to an end, hidden behind closed doors. It has to stop."
Garry Webber: "There is a legitimate need to keep councillors fully informed of background information and relevant issues. The initial dissemination of information on any issue is typically undertaken in an informal environment where open dialogue and detailed questioning of technical people can occur without the impediments of standing orders. Once the initial briefing has been completed, staff will prepare a final paper which will typically come to council at a public sitting."
Gwenda Merriman: "I support confidential briefings. Council deals with a myriad of commercial and private matters that need sensitive analysis without jeopardizing people's privacy. Many of these matters need to be carefully considered before any public statements or policies are made or developed. I believe Council should always be conscious of remaining as transparent and open as possible but it also needs to respect those matters that have commercial sensitivity.''