An authentic historic house rich in the tapestry of life of a pioneering Tauranga family will be the centrepiece of a garden party this Sunday.
Built 134 years ago by Joseph Brain, the Bay of Plenty Times was this week given an insight into the story of Brain Watkins House, a villa on the corner of Cameron Rd and Elizabeth St that sits like an orphan from an earlier age.
"It is a remarkable survivor. A place like this is irreplaceable," Tauranga Historical Society president Stephanie Smith said.
"We have not had to buy in stuff to make it look authentic. It is authentic."

SHARE THIS QUOTE:
The Brain Watkins House was bequeathed to the society following the death of Joseph's eldest daughter, Elva Watkins, in 1979. Viewing the house has been made even more interesting since the kitchen, bathroom and third bedroom were opened to the public.
Ms Smith said the kitchen was her favourite because of the quirky way the walls of heart kauri had been stained and treated to recreate the look of oak. In those days, the buttery look of kauri was regarded as uninteresting. English oak was preferable.
Mr Brain, a shipwright and general contractor, shipped the kauri from the Coromandel aboard one of his fleet of cutters. He then built the house for his wife and five daughters on their one-acre block.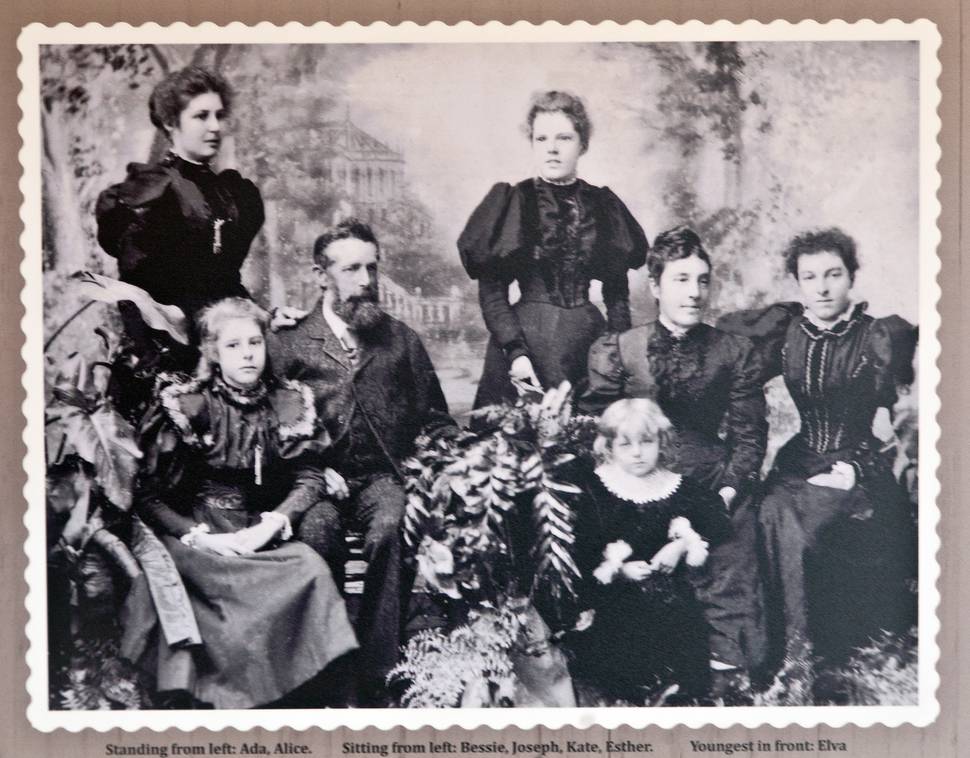 Opening up of the rest of the house offered a complete picture of what life was like during the almost hundred years it was occupied by the Brain family.
Joseph's disguising of kauri extended to fireplace surrounds which he painstakingly feather and fine brushed until they resembled Italian marble. A careful examination of the surround in the front parlour revealed he brushed in two faces.
What made the house even more special was that the contents from two generations of the Brain family had been kept together, including furnishings, clothing, paintings and knick-knacks.
"We have not had to buy in stuff to make it look authentic. It is authentic," Ms Smith said.
Paintings by Elva's sister Edith and handcrafts by the rest of the family lend a homely atmosphere. Ms Smith said it looked as if the owners had just upped and left.
Tauranga's population was barely 1000 when the house was built. "It is just a little bit left of what Tauranga used to be like."
Right up to 1932, the council used to allow cows to graze the verges of Cameron Rd to keep the grass down.
The "Watkins" part of the house name was added after Elva married a Mr Watkins late in life, after her parents had passed away.
Vintage Garden Party:
* Where: Brain Watkins House
* When: Sunday March 6, 1.30pm-4pm
* What's happening: Stalls, raffles, afternoon tea and $4 house tours
* How much: Gold coin entry to garden party
* Entertainment: Barber shop and ukulele groups
* Prizes: Prize for the best hat