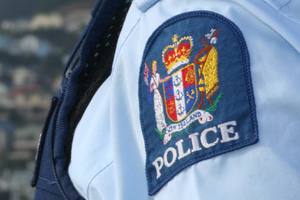 Update:
The NZ Transport Agency has advised both lanes of SH2 between Waiotahi and Opotiki are now open to all traffic following a truck crash this morning.
Motorists are advised to drive with care in the area.
Earlier:
SH2 between Waiotahi and Opotiki will remain closed to light traffic until approximately 4pm today, following a truck crash early this morning.
A detour via Paerata Ridge Rd, Old Creamery Rd, Crooked Rd and Hukutaia Rd remains in place and is not suitable for trucks. This will add about 10 minutes to travel times.
One lane of the crash site has been opened to allow trucks to pass through one at a time and drivers are advised to expect five to 10 minute delays.
The Transport Agency says the truck involved in the crash is currently being unloaded and is expected to be removed from the site this afternoon.
The highway is expected to reopen to all traffic at approximately 4pm.
For real time information on highway conditions and incidents visit www.nzta.govt.nz call 0800 4 HIGHWAYS or follow @nztawaibop on twitter.
Earlier:
SH2 just north of Opotiki has been closed after an 18-wheeler truck rolled just before 4am.
The driver was initially trapped but has been freed. He is reported to have sustained shoulder and rib injuries.
The truck is reported to have spilled a load of assorted chemicals and liquids across the road and a fire hazardous materials unit has been dispatched to assess the situation.
Three nearby houses have been evacuated as a precaution.
The only diversion available is via Woodlands, Hukutaia, Crooked and old Creamery roads and back onto SH2 via Verral Road.
These are secondary roads with three narrow bridges on the route and motorists are asked to take care and exercise patience.
Heavy vehicles are advised to avoid the area if at all possible and to expect delays.
It is thought that it will take most of the morning to clear the scene; no better estimate can be made until the nature of the load is confirmed.