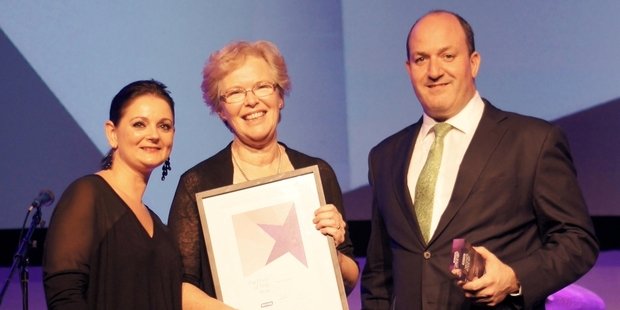 Tauranga-based business consultant Helen Webley, of Bay Business Support, has won both Partner of the Year and the Gold Sales Hall of Fame award at the recent MYOB awards.
Bay Business Support is an installation, sales and support service for MYOB users covering the Bay of Plenty, which Ms Webley set up 12 years ago.
"I feel so humbled and surprised that my business has won this award," she said.
Formerly an office manager who learned MYOB, Ms Webley said she slid sideways into creating her own business.
"I was doing administration, then started helping other people, then I realised there was a business in this and have gradually built it up," she said.
Ms Webley works with one other team member, Shelley Stewart, and said she didn't plan to expand because the business was at a good level for her.
"In this type of business you keep your old clients and they come back to you if they have a problem," she said.
"But you need to keep getting new clients, because your aim is to make them independent of you. The joy is seeing them get independent."
MYOB Business Division general manager James Scollay said technology played a key role in the support its partners offered and was one of the key reasons Ms Webley won the award.
"Helen and her team have recognised the huge benefits that online accounting offers small businesses and have been really proactive in moving their clients to the cloud," said Mr Scollay, adding that MYOB had been impressed by the calibre of entries in this year's awards, which were announced at an event in Wellington.
"Bay Business Support continues to impress us with its commitment to client service, strong market growth, and dedication to the cloud," Mr Scollay said.
Ms Webley attributed the company's success to customer focus, having a small, strong team, the knowledge and support of the MYOB community and dealing with one product that the business knew inside out.
"We often talk with their accountants to ensure that we get the best results for them," she said.
"Our clients appreciate that we talk in layman's terms and they feel comfortable asking us questions."