Getting a root canal, a nose job or new boobs may not be everyone's idea of a dream holiday but Bay of Plenty people are flocking to Thailand for budget makeovers. This week, the first Tauranga cosmetic travel consultancy was launched, with surgery and an exotic holiday costing less than surgery alone in Tauranga. But Bay plastic surgeons caution locals about overseas nip and tucks.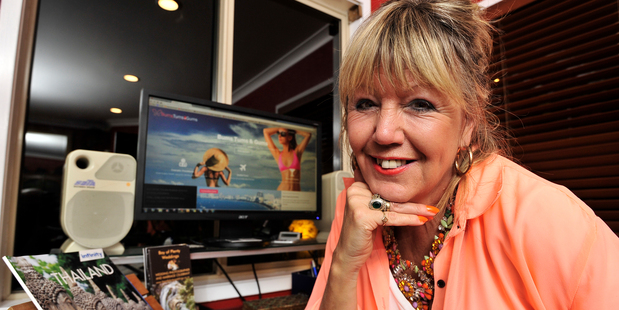 Rosie Gabites is getting married. The 36-year-old mother-of-three doesn't care about something old, borrowed or blue.
But something new is top of the wedding planner: a new pair of breasts.
"It is what I have always wanted. I've had three children. I want them lifted up and boosted after breastfeeding. I don't want to be huge. I just want to fill my wedding dress."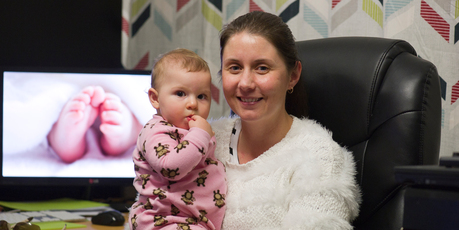 The night before she leaves for surgery, at a desk in her garage in Bellevue, she nervously jiggles 9-month-old daughter Paige on her lap. Rosie and fiance Patrick run a web design and wedding DJ business.
The music decks battle for space with the whirring washing machine, computers and piles of laundry baskets. She leaves in the morning with Paige in tow. It is 7pm and she still has to pack. Gabites is not just driving down the road to Grace Hospital, but flying thousands of miles away to Pattaya, Thailand.
It is a journey 38-year-old Te Puke mother-of-five Larrissa Dianna has already made. Last November, she flew to Bangkok with her partner and son, then aged just 1, for a tummy tuck - "the best thing I have ever done".
Cross-legged on the couch next to her sleeping son, she apologises for the tear in the net curtains ("the kids were swinging on them").
Her children beam from photo frames on the mantelpiece. Greenstone letters on the kitchen bench spell out AROHA.
"I am not flashy. It is not like I wanted to run around in midriff tops. I had my first child at 17, and really I started saving for it then. After four more kids I had a mummy pouch - a flap of skin that I could literally play with."
"People said, 'Oh there was nothing wrong with you before', and I know there was nothing wrong with me ... I just wanted to look on the outside, how I feel on the inside."
As well as a flat stomach, she came back from Thailand with a new smile.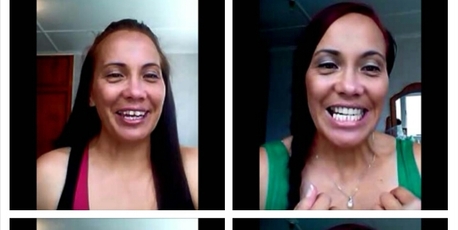 "After surgery, ladies come round the hospital and ask if everything is okay. I enquired about teeth makeovers and they directed me two floors up. I didn't have to wait 10 minutes. Someone took my blood pressure ... they seemed really caring."
She plans to return to Thailand for a breast augmentation and lift. Two of her Tauranga friends have recently had breast augmentations in Thailand with no regrets, "apart from one wishes she had gone bigger".
She adds that five of her friends and family "would be off to Thailand like a shot".
Rosie Gabites and Larrissa Dianna are among a growing number of Bay of Plenty women heading to Thailand for cosmetic surgery, driven not only by the desire for a new body, but surgery at a fraction of the cost in Tauranga.
Larrissa paid just $3700 for her tummy tuck and $1600 for all her veneers on her teeth. She had been quoted in Tauranga $1800 per tooth. A comparable tummy tuck could be up to $25,000 in Tauranga.
Getting a root canal or your vagina tightened may not be everyone's idea of a dream holiday, but Bay of Plenty people are waking up to medical tourism, says Paul McGowan, director of Stunning Makeovers, an Auckland-based agency, which arranges plastic surgery and dentistry for New Zealanders in Thailand.
McGowan says the huge cost differential coupled with the current favourable New Zealand dollar rates mean his business is doubling year-on-year, with Thailand the most popular destination. No longer the domain only of Aucklanders, he is taking a growing number of people from the Bay - men included.
"I recently took an 86-year-old lady from Tauranga with her sister. They both had facelifts. We have just had a prominent Tauranga husband and wife in their 50s, both had facelifts. That is becoming a trend - couples or friends doing it together."
Men are getting in on the act, says McGowan.
"To stay competitive in business, men need to look good just like women. Recently a man who serves on a board of directors told me he doesn't want to look like a grumpy old man; he wants to look like how he feels."
Jo Hueston, director of another Auckland agency, Beautiful Escapes, says that the provinces now represent a relatively higher portion of her business than Auckland and other big cities, and business has increased 40 per cent in the past three years. She says Bay of Plenty clients tend to be "very private ... locals prefer not to be known locally".
Hueston says dentistry is popular "with prices up to 70 per cent less than locally with the added bonus that you spend two weeks on holiday". She says another upcoming surgery is Supersight - a lens replacement for the over-50s in which a permanent lens is inserted in the eye to correct sight.
McGowan, of Stunning Makeovers, says facelifts and hair transplants are popular among men. "For women, breast augmentations are the most popular, along with lifts, reductions, tummy tucks and facelifts ... vaginal rejuvenation and labiaplasty are growing steadily too."
Hueston also noted that labiaplasty [also referred to as vaginal rejuvenation] is requested more than a few years ago.
Vaginal rejuvenation was Omokoroa wedding celebrant Jackie Brown's first introduction to cosmetic surgery.
"I had it done in Tauranga eight years ago. But what I really had my mind on was from the neck up. I looked in the mirror one day and saw my mother staring back. I had always joked to my mother that if I inherited her money I would have a facelift. She said she would haunt me. Sadly she passed away two years ago. Last year, on her birthday, I went to Thailand to have it done."
Brown, now 59, had "the works" - eyelift surgery, a neck lift and a full muscular facelift. She paid just $8000. In New Zealand it would have cost around $60,000.
Brown didn't just get a new face, but a new business.
This week Brown launched the first Bay of Plenty based medical tourism company, "Bums, Tums and Gums", offering everything from boob jobs to buttock implants to sex changes.
As well as her wedding business, Brown has 40 years' experience in the travel agency and is a travel tutor at Rotorua's Waiariki Institute.
Operating out of her Omokoroa home, where she also runs her wedding business with photographer husband Steven, Brown looks much younger than her 59 years.
With honey blonde hair extensions twisted into a high fishtail, zebra ankle boots and a neon orange chiffon top, she laughs a lot. Her white smile rivals the jewels around her smooth throat. Her home is tasteful Mediterranean luxe - all orange adobe, dark wood, chocolate leather and fur throws.
In her office a replica of Zorro's sword adorns the wall. She shows off her zebra filing cabinet - "I made it myself to match my boots." Her husband jokes that she has brought so many clothes back from Thailand that the rod on her wardrobe has broken. She tells him to buy a bigger one.
She is one of those instantly likeable women. The sort of woman you can imagine chatting for hours with, going shopping with, drinking wine with. Having a boob job with. Brown will escort people on trips for $500.
"I am not in it to make money out of people - the fee just covers costs. For that I will do everything from liaise with the hospitals, to sit on their end of the bed when they wake up and get them a Starbucks, or McDonald's, or even just have a joke with them - saying oh your eyes look really nice on the top of your head."
"I will take them bra or bikini shopping. Show them where to get the bling," she laughs showing her 'Chanel' jewel encrusted iPhone.
Brown believes there is a huge need for her agency in Tauranga. When she returned home from her own surgery last year, it was all people wanted to ask about.
"My students did not want to talk about travel but tummy tucks. When I was talking to wedding parties as a celebrant, once I mentioned Thai surgery no-one wanted to talk about the vows. The bride, the mother of the bride and the bridesmaid all wanted to know all the details."
Brown began arranging trips including one for a student who was a body builder - "they exercise so much they lose their boobs" - and her friend's husband, who went for a nose job.
"No-one knew where to go or who to talk to. As I started researching and talking to different hospitals and surgeons they asked me to be an agent."
Brown returned to Thailand to do more research and stayed in a different hotel each night before deciding on what to offer clients. From $2199, she can arrange flights and luxury accommodation in the seaside resort of Pattaya.
Her research is extensive, with her website covering every base from what to take with you, how to sit after surgery, and the emotional impact of the operation.
Her first official client, Rosie Gabites, was secured even before the Bums, Tums, Gums website went live. Rosie's fiance Patrick was Brown's web designer.
"He was so excited by what he saw (in a healthy way) that he went home and showed Rosie and the next thing I am booking her surgery. It really is that simple."
Tauranga plastic surgeons have a different view of holiday makeovers.
"Overseas surgery is not a holiday," says Adam Bialostocki, cosmetic and reconstructive plastic surgeon and owner of the Da Vinci Clinic in Tauranga.
"Most people don't end up on the beach recovering ... it's more likely they're in their hotel room with the windows drawn trying to communicate with medical staff who don't have a firm grip on English."
Bialostocki is treating a client who has had cosmetic surgery abroad and has seen three more this year already "with significant complications". He has been far from impressed with the results of overseas surgery he has witnessed.
"Poorly positioned breast implants, or implant infections (sometimes with some very exotic and tough bugs). A common problem is poorly designed scars which may not be fixable ... I've seen abdominoplasty [tummy tuck] scars placed too high so they're seen over the waistband, and facelift scars quite visible in front of the ears rather than hidden away."
Plastic surgeon Tristan de Chalain, who has a clinic and performs surgery in Tauranga, has also had to treat problems that arose during cosmetic surgery tourism trips: "Poor quality and placement of scars; an inadequate rhinoplasty or nose job in which the patient's desires were completed ignored; and an infected facelift draining pus."
Both Bialostocki and De Chalain have also seen patients that tell them they were satisfied with their overseas surgery.
Says Mr Bialostocki "I've seen results on happy patients that I thought were very poor ... the technical part of the surgery needs to be done correctly."
De Chalain has also witnessed an "underwhelming standard".
"The patient comes back and says, 'Isn't this great?' And my response is, 'No, not really'."
Dr John de Waal, New Zealand Association of Plastic Surgeons' president, says the numbers of corrective surgeries done in New Zealand for overseas surgery are increasing, "as are the numbers of patients coming home with poor results or other problems".
Despite this, in some areas such as primary breast augmentation, bargain Thai deals are having an impact on New Zealand plastic surgery. The association estimates there are 700-800 primary cosmetic breast augmentations per year in New Zealand. But de Chalain says that in his experience and talking to colleagues the incidence of primary breast augmentation in New Zealand is dropping off rapidly.
"These are usually young women who are in their 20s and want bigger breasts. These patients are flocking to Thailand because they get what appears to be an amazing deal, usually including several days in a beachfront hotel ... what people don't realise is that these are volume dealerships where the patient is truly a sausage on a conveyer belt ... patients like these will happily spend more time thinking about a new wardrobe than they will thinking about a surgical procedure."
John de Waal says research into surgeons' credentials is often lacking.
"Unfortunately some people spend more time checking out a washing machine guarantee before buying it than checking out their surgeon's qualifications and expertise."
De Chalain says surgery done in Tauranga cannot compete in price but he says the differential is quality.
"There is certainly a place for both The Warehouse and Smith and Caugheys, and I guess people can make their choice ... I offer a bespoke service to people who appreciate quality. I like developing a relationship with my patients and if there is a problem I put it right ... we pay high wages to professionals like nurses and hospital staff by comparison with places like Thailand where staff earn a pittance.
"We only use quality equipment and gear ... in Thailand who knows where they source their implants from? Or any other medical gear they use."
Mr Bialostocki says he has spoken with implant suppliers about the products used overseas and has been told they are versions that could not be sold in New Zealand as they do not meet our quality standards. He has also seen the results of operations that "took shortcuts which lessen operative time".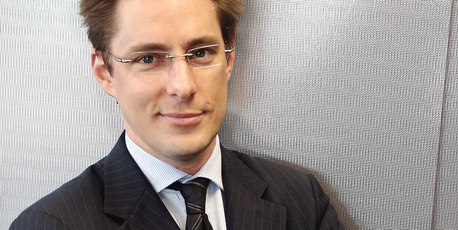 De Wahl says the Association of Plastic Surgeons "strongly advises that patients be cautious about travelling overseas for cosmetic surgery" and it cannot recommend the practice for several reasons: surgeon credentials, standards, quality assurance, short- and long-term follow-up, complications and risks.
De Wahl adds that "cosmetic travel" increases the risks that are associated with any surgery.
"Travelling with long periods of restricted mobility during air travel may compound the risk of deep vein thrombosis, which can be a potentially fatal problem."
Stunning Makeovers' Paul McGowan agrees that here and overseas are two different markets.
"Our clients are not people who can go to see a surgeon in Remuera ... they are attracted to price."
He recognises the risks and argues that an ethical agent can navigate clients through the risks by selecting the right facility.
"The number one concern of our clients is safety and rightly so. There are hundreds of hospitals and clinics in Bangkok. It is not regulated and a general doctor could open a room with a nurse and receptionist and call itself a clinic. We only used accredited hospitals with proper facilities - you want to have everything like bloods and a crash cart. We use plastic, not cosmetic surgeons as there is a difference."
McGowan is pushing for a professional Australasian body that will regulate medical tourist agencies. Brown said she would welcome it.
Like Stunning Makeovers, Bums, Tums and Gums will only use a hospital that has JCI accreditation, a US-based accreditation.
Brown says she is careful to stress she is not a medical adviser, and while she can liaise with surgeons and hospitals she would never advise directly on surgery. She says there is no New Zealand insurance that covers elective surgery and medical tourism agencies are not liable for claims if people are not happy with the surgery. Clients have to negotiate directly with the hospital.
"Having been a travel agent I know people tend to blame the agent - it is your fault if they don't like the hotel or someone left a turd in the toilet, but being in travel and weddings, I put my life and soul into making sure people are happy.
The only thing that has ever gone wrong is a lady who had a sore throat after a boob job ...in any case I am looking into a US insurance company that will insure cosmetic elective surgery and will offer this as an additional safeguard."
John de Wahl, from the Association of Plastic Surgeons, says the organisation points out that if things go wrong in New Zealand, there are well-established medico-legal systems for patient support and protection - such as the Health and Disability Commissioners Office, but this is not applicable to overseas cosmetic surgery.
An ACC spokesperson told the Bay of Plenty Times Weekend that ACC can consider cover for New Zealanders where overseas cosmetic surgery results in an injury, such as severe infection, but not if the surgery simply fails to achieve the desired results.
Claims for this type of injury must have occurred in the context of treatment, been provided by someone with equivalent qualifications to those of a registered health professional in New Zealand.
Since 2005, ACC has accepted four claims and declined less than four claims for cosmetic surgery performed overseas.
Te Puke mum Larrissa Dianna said she felt comfortable that she had chosen a high quality hospital, but says that on online forums she joined since having the surgery, there are women complaining about surgeries.
"When I read their stories, I feel grateful that mine went so well. But it doesn't put me off going again."
The private forums such as Thailand Surgery Forum do contain horror stories where women talk of wounds reopening, naming and shaming agencies and revealing gory images of botched results. But equally they are filled with many happy customers who post images of their breast jobs, which most refer to as "their new girls".
But while Thailand has the edge on price, there are signs in Australia that surgeons are also willing to compete.
In May, Queensland Plastic Surgeon Craig Layt set up an organisation on the Gold Coast, called Breast Academy in which he and another fully qualified plastic surgeon will oversee other surgeons do breast augmentations.
Greg Lemon, director of Australasia's largest medical tourism agency, CosMediTour, is co-ordinating bookings for the Academy and last Friday launched a special deal for Kiwi women: AUS$7990 for nine nights in the five star Hilton, including breakfast, a farewell dinner and sightseeing, and a boob job.
"There will be two surgeons in theatre - one will be Mr Layt or another fully qualified plastic surgeon. They will oversee another plastic surgeon - they will already have plastic surgery experience in Australia, say of treating car crash victims or sawmill logging accidents.
"At the Academy they are getting experience in aesthetics surgery. But it is not a trainee situation, one of our first women put it well when she said she would rather have two sets of surgeon's eyes than one."
Lemon said the implants were the best high-standard implants, and the consultation included a full 3D imaging machine, which simulates size and shape.
"We will even take them sightseeing and shopping after surgery. We won't be going to theme parks, as if they did want to go on a rollercoaster they would have to do this before surgery."
Lemon says he is already receiving lots of enquiries from Kiwi women, including from the Bay.
Back in Pattaya, Bangkok, Rosie Gabites this week is recovering from her surgery. She emailed the Bay of Plenty Times Weekend the day after surgery.
"All has gone very well. Aside from the pain of surgery, it has gone as I had expected. The surgeon and nurses are very professional. I am amazed at the technology they have here, in some ways more advanced than some of our hospitals in NZ."
She even started wedding shopping, buying ties and getting suits made. Cheaper than in Tauranga, just like her new breasts.
De Chalain remains sceptical. "I would say to Tauranga women considering cosmetic surgical tourism, think twice. The results of surgery are by and large irreversible and you have to live with this body for the rest of your life.
"Having surgery is not like buying a pair of shoes. In this type of work, as in so many others, you often unfortunately get no more than you pay for."