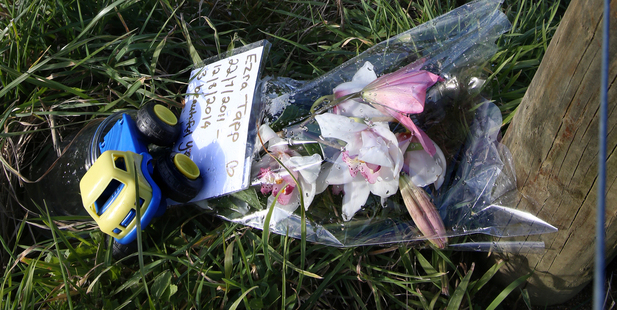 A grief-stricken Jason Tapp held his 3-year-old son and sang him his favourite lullaby after finding his lifeless body in a river near their home.
Ezra, who had autism and could not speak, had disappeared from his Waihi home less than an hour earlier on Tuesday. He had followed his father - who was unaware his son was trailing behind him - through a gate at their Silverton Rd property. Ezra, who had a fascination with water, then slipped away unnoticed and ended up in the Ohinemuri River.
Mourning his son, Mr Tapp held his head in hands when he told the Bay of Plenty Times how "Ezzy Bear" would hum Twinkle, Twinkle, Little Star while he sang it to him everynight at bedtime. He sang it to him for the last time on the river bank. "He was my shining light, he was everything to me. When I looked into his eyes, I saw his soul," he said.
Mr Tapp said Ezra was a bright boy who had no fear. He had been diagnosed with autism just days earlier.
The toddler was a miniature "Houdini" who could unlock doors if he found the keys and was always looking for an escape route.
A fence around the front of their Silverton Rd property built to enable Ezra to play outside had been finished last week.
His son had already discovered a way to almost climb over it, Mr Tapp said. "He was so happy to get outside and play on the swing ... then he realised he was inside a fence."

When I looked into his eyes, I saw his soul.

Julia Tapp never heard her son tell her he loved her but he often showed it through his actions, she said.
"I came to the realisation he might not talk and say 'I love you'. So I just said to him 'it doesn't matter, I love you, you love me' and he kissed me.
"I will treasure that because he did not kiss much."
Life was a game of catch and run with Ezra and they had to watch over him 24/7, she said.
The events that unfolded on Tuesday were a case of one parent thinking he was with the other. Mrs Tapp glanced out the window and assumed mistakenly that Mr Tapp knew Ezra was behind him.
Mr Tapp said his wife became concerned at 2.45pm and notified him at 2.55pm. The police were phoned before 3pm and Mr Tapp found his son at 3.34pm.
Ezra was to be brought home today to lie in state at their home. The Tapps were overwhelmed with the community's support and a weight had been taken off their shoulders by Waihi Funeral Services. Owner Simon Manukonga said it would cover the extra costs of the funeral. The majority of the costs would be covered by ACC but the service would add about $1700 to reach the estimated $7500, he said.
Mr Manukonga said he knew Ezra's grandparents well and expected a relatively big funeral.
It was hoped the cuddly toy labelled "Nosy Parker Bear", that Mr Tapp had owned as a child and had handed down to Ezra, could be digitally printed on to the coffin.
Hamilton police Senior Sergeant Pete van de Wetering said the police had referred the death to the Coroner.
"Our deepest sympathy goes out to the family ..."
Parents donate Ezra's organs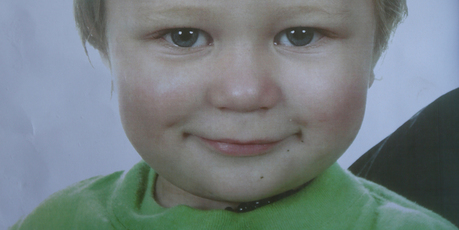 Jason and Julia Tapp have donated their 3-year-old son's heart valves and aorta to the national transplant programme.
The couple received the call from Auckland Hospital, where Ezra was taken after his death.
While they could not contemplate that decision when he was alive, they hoped the gift would ease other families' pain.
Mrs Tapp said Ezra's organs would definitely save two lives, possibly three.
"I couldn't bear to think of people taking pieces of my boy but if he can save a life we wanted to do it," Mr Tapp said.
"We honestly thought there would be no chance of organ donation because he had been in the river. Now we just want to help another child."