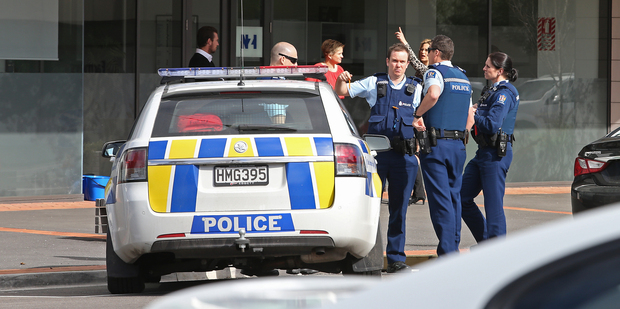 A 52-year-old woman has died after falling from a four-storey central city building.
The woman fell from the top floor of Sharp Tudhope Lawyers on the corner of Devonport Rd and 1st Avenue about 10.55am yesterday.
Tauranga Police Senior Sergeant Shannon Clifford said the woman had fallen from a balcony at the top floor of the building and landed on the pavement.
Mr Clifford said after her fall, the woman was taken to hospital by St John with life-threatening injuries where she died.
Her name will be released once her family have been advised of her death.
Mr Clifford said there were no suspicious circumstances surrounding the woman's death and the matter had been forwarded to the coroner.
Marked and unmarked police cars surrounded the entrance to the building after the incident.
Small gatherings of people on all floors of the office building could be seen peering out the windows at the roadside where the woman fell.
Crowds of nearby workers and members of the public were gathered on the footpath opposite the building trying to find out what had happened.
Police officers could be seen walking through the building and on its roof.
Witnesses at the scene said the woman had been wearing grey trackpants and sneakers.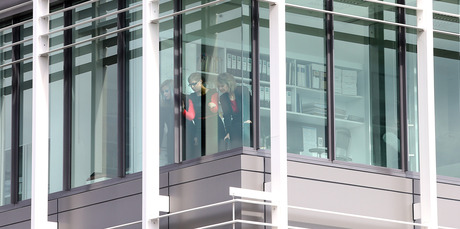 In a statement, Sharp Tudhope Lawyers general manager Peter Wilson said staff were shocked and deeply saddened by the incident that happened at their premises.
"A woman died after falling from the fourth floor of our building. She was not immediately known to us, but our thoughts and sympathies are with her next of kin."
Mr Wilson said the company was focused on supporting its staff and was working alongside the police.
"As this case is under police investigation and before the coroner, we are unable to comment any further at this time. We are focused on supporting our staff, who have all been offered counselling."