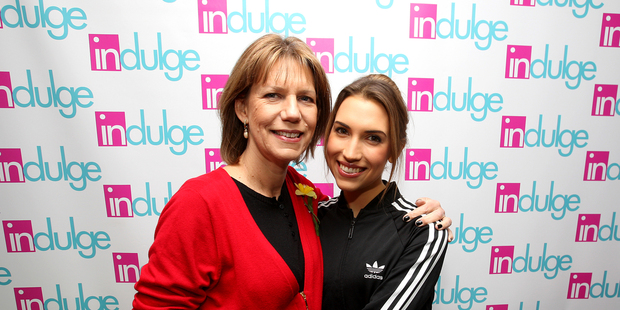 Oda Lagerberg may be 82, but that hasn't stopped her from entering a modelling competition.
The Tauranga woman was often told she didn't look her age so she decided to put that to the test this weekend.
The 82-year-old was the oldest person to register for the indulge Bay Model competition. More than 100 women came to the Bay of Plenty Times office over the weekend to try out their luck at the 2014 competition.
"I always worked hard but I never had a chance to go in anything," Mrs Lagerberg said.
"Now I'm retired and everybody says I don't look my age. I don't expect to win but I wanted to be the oldest entrant," she said.
The Lakes resident was originally from Holland but moved to New Zealand 37 years ago. This was the third time the event was being held and women of all ages and shapes and sizes put their hands up to enter.
Bay of Plenty Times event manager Dayna Comeskey said there had been a great turnout for the weekend's registration.
"People from all over the Bay of Plenty came, a huge number of new faces came through and it was great to see a couple from last year come back.
"It's going to be a really tough job getting it down to 15 because we wish we could put them all through into the show," she said.
There was an exceptional turnout for the over-40 category which was inspirational to see, Ms Comeskey said.
Mother and daughter duo, Brittany and Barbara Sternberg, entered the competition together as a way to get out of their comfort zones.
Indulge Bay Model entrant Barbara, 52, said 2014 had been the year to challenge herself more as well as the competition being "a nice mummy-daughter thing to do".