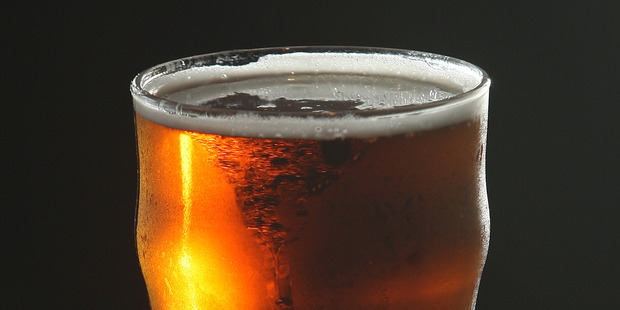 Two Bay of Plenty breweries are among 82 breweries nationwide vying to be crowned beer champion at the 2014 Brewers' Guild of New Zealand Awards.
Mount Brewing Company and Tauranga's Fitzpatrick Brewing Company are entering their beer against more than 670 beers across New Zealand.

Mount Brewing Company
The brewers behind Mount Brewing Company, Steve Edkins and Janine Pharo, are Bay of Plenty locals who started out as keen home brewers.
Mount Brewing Co. started life in 1996 as "Brewers", a brew-on premise, where people came to make their own beer, using specialty equipment imported from Canada. The business soon expanded to include the sale of homebrew supplies and also opened a bar, Brewers Bar, on site.
It started making its own beer, after modifying its equipment eight years ago into a micro-brewery, and last year opened a second bar in central Mount Maunganui, Mount Brewing Co. Brew Bar. In August, the brewery expanded, doubling its capacity from 500 litres to 1000 litres. Each month, it produces between 8,000 and 9,000 litres of beer.

Fitzpatrick's Brewing Co Limited
Fitzpatrick's Brewing Co Limited is a small (5ha) family owned brewery which became licensed in September 2012. The brewery is owned and operated by Craig Fitzpatrick (aka Fitzy) and wife Catherine. Their primary goal is to serve the immediate local market with fresh flavoursome beer.
The brewery has been a long time in the making, stemming from a long passion for beer and many years of home brewing. Fitzy actually started brewing his first beer back in 1987 as a teenager. This passion for great tasting beer grew to such an extent that when the Fitzpatrick family moved to Tauranga in 2003, a "brewery space" was added to the new shed with plans for that 'one day dream'.
Ten years later, with the help of his wife Catherine, that dream is a reality. Craig, who works full-time as a distribution manager in the agricultural sector, spends his evenings and weekends brewing. Catherine, who works at Pyes Pa School, handles the business aspects. The brewery holds "Flagon Filling Fridays" where people can get their beer straight from the vat.

There are 15 different beer categories with a winner chosen for each:
European Lager Styles
Stout and Porter Styles
Cask Conditioned
International Lager Styles
Wheat and Other Grain Styles
Packaging
British Ale Styles
Flavoured & Aged Styles (incl. Fruit/Spice/Herb/ Honey/Smoke)
Festive Brew
Other European Ale Styles
New Zealand Specific Styles
US Ale Styles
Specialty, Experimental, Aged, Barrel, Wood-Aged Styles
International Ale Styles
Cider and Perry Styles
Awards will also be offered for:
New Zealand Champion Brewery
Champion International Brewery
New Zealand Manufacturer Champion
Morton Coutts Trophy for Innovation
Media/Beer Writer of the Year
Blind judging will take place over three days from 8 August with the judging panel comprising 25 national and internationally qualified judges.
All beer entries will be rated against a style guide for each category for its aroma, colour, bitterness, flavour and presentation.
A beer's overall balance of characteristics, with all those factors taken into account, is then rated and judges decide whether it's worthy of a gold, silver or bronze medal.
Winners will be announced on August 21.