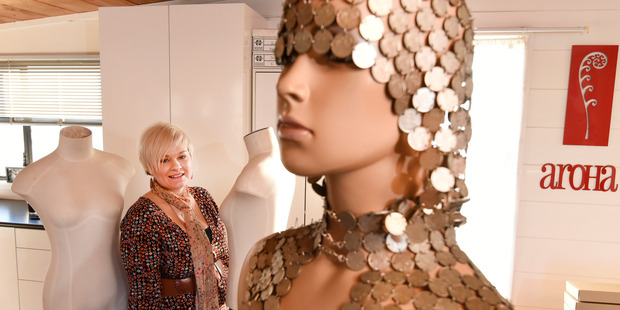 Mount Maunganui designer Jo Odgers has been named as a finalist in this year's World of Wearable Art (WOW) awards.
The world-renowned competition is held every year in Wellington and Ms Odgers' entry will be on stage for 10 sell-out shows which are expected to attract an audience of 50,000 people. All entries go through a strict judging process and finalists get picked to appear on stage as part of the show.
Ms Odgers is used to this process, being a finalist in 2005, 2006, 2007 and 2009. She then took a break from entering the competition but she entered again last year and was not successful in becoming a finalist.
"I thought it was out of my league ... I was shocked to find out I had been picked as a finalist [this year]."
Ms Odgers said the judging process was cut-throat and tough.
"You are up against designers that work for the likes of Weta Workshop and have worked on major movies so when you are just a part-time, at-home designer like myself it is extremely rewarding to be up there and competing with the best."
Ms Odgers said it was hard to describe where the inspiration for her garments came from.
Her entry is a closely guarded secret.
However, she could reveal that it was made up of three garments, which would be worn by three different models. She spent up to three months creating her entry.
Ms Odgers will find out how her entry fared on the awards night on September 26.