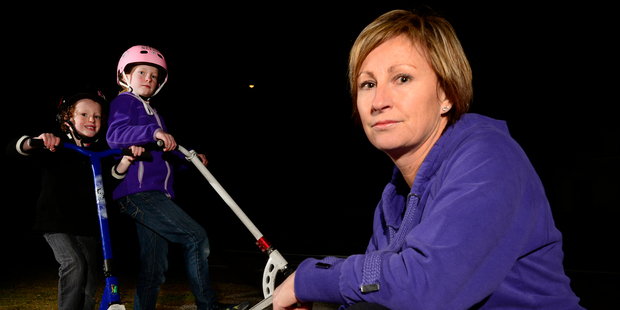 The number of Western Bay children injured while riding scooters has almost tripled, figures show.
Scooter injuries rose from 116 at a taxpayer cost of $25,017 in 2011 to 347 at $106,702 last year, according to ACC injury claims.
The increase was greatest in 5-14 year olds, from 80 to 167 during that period.
Fractures to the arms, and head and facial injuries - particularly dental injuries - were most common, with some occurring when hand grips came off handlebars and when scooters folded unexpectedly, ACC said.
Safekids director Ann Weaver said although scooters provided children with valuable exercise, it was important to use safety equipment such as helmets, which were not mandatory for scooter users.
"It only takes one fall and landing the wrong way could really have a long-term impact on their life, and all for the sake of wearing a helmet," she said.
"Although it isn't law, we should still be encouraging children because we know it's a good intervention to reduce serious head injury."
Schools needed to have scooter-safety policies if their students were using scooters to travel to school, including instructions on good travel routes and possible traffic hazards, she said.
Through its Safe2Skoot programme, run in conjunction with Jetstar, Safekids delivers safety information to schools throughout the country.
While scooter safety was ultimately the responsibility of parents, schools needed to support children to travel to school safely, she said.
Brookfield School principal Robert Hyndman said many students used scooters to travel to and from school.
His students sustained more injuries using skateboards than scooters because they could lose their balance and fall backwards, Mr Hyndman said.
Nationwide, ACC scooter injury claims increased from 4306 at a cost of $1.37 million in 2011 to 7733 at a $2.17 million cost last year.
Statistics released by Safekids New Zealand last year showed 158 children were hospitalised with scooter-related injuries between 2007-2011.
ACC spokeswoman Stephanie Melville said given the popularity of manual scooters among Kiwi children, ACC wanted to remind parents of young scooter riders to always ask "got your helmet on?"