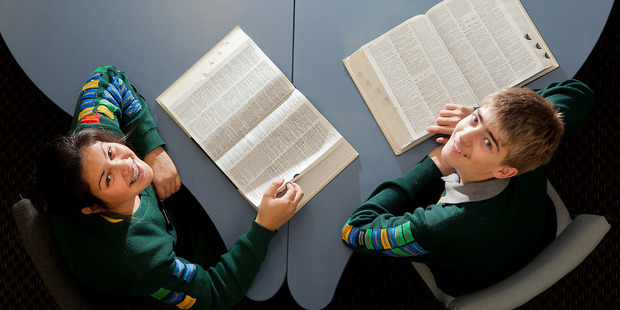 SPECIAL REPORT
The constant scrutiny Otumoetai Intermediate teachers are under is intense - but this is what sets the school apart from others.
The school won the first Prime Minister's Education Excellence supreme award on Wednesday and also jointly took out the excellence in teaching and learning award with Kerikeri High School.
To get to where it is today, Otumoetai Intermediate started to change radically the way it does things six years ago.
Principal Henk Popping summed it up by saying other teachers often talked to his staff and said they were not made to work as hard, or were not as scrutinised at their schools.
"To me, this sort of comment is recognition of the hard work our teachers put in."
The usual approach to lifting outcomes was to focus the whole school on one part of education, whether reading, writing or maths, for one or two years but this approach was not delivering results, deputy principal Lynne Hutchinson said.
The school brought in numerous education experts and did some investigating. It was discovered there were characteristics the school's leaders identified as being a possible source of why the learning was not happening how they wanted it to, such as noisy environments.
Mrs Hutchinson said the conclusion reached was that the teachers needed to learn how to teach.
The "journey" to becoming an effective teacher was mapped out and each of the school's teachers was placed at different stages of this journey.
The first thing teachers were taught was how to keep a class quiet.
"We started off with a lot of teachers working with how to maintain their environments to a place where children are focused and attentive, can be brought to silence instantly, and can be held at that level for periods of time."
Teachers picked up the right methods quickly, Mrs Hutchinson said.
The next step was beginning to share responsibility for learning with the children, Mrs Hutchinson said. Teachers learn how to put the subject at hand into a context that makes it relevant to the student.
Overall, the teaching journey has lifted achievement at the school.
"We found that once it was made clear to the teachers what they didn't know, they developed quickly then started seeing lifts in student outcomes.
"Now it's really embedded in our culture and very student focused. The talk on the school site is around children and their learning."

Matt Cederman graduated from a teaching programme at Waikato University last year.
"I was overwhelmed when I started here in term one. I didn't really know what to expect but I knew it was going to be hard work."
His start to teaching has been made easier by having "focuses" he can look at to improve his teaching.
"When you start as a teacher, you don't know what it is that you don't know. You're like a possum in the headlights really. It's been really good to identify the things I don't know and have specific things to work with."
Mr Cederman has been through the first step of the journey to learn how to keep a class quiet.
"I can tell a class to stop and listen, and they stop and listen.
"Now I'm moving into figuring out exactly what it is the kids need to learn so I can better plan my teaching and make it more focused on the students."

Tarryn Robertson's first word to describe starting work at Otumoetai Intermediate was the same as Mr Cederman's - overwhelmed.
Mrs Robertson is also new to teaching. She spent the last two years at an Auckland school and has been at Otumoetai since term one.
"Expectations were so different than what I was used to at the previous school but it didn't take long to see the positive impacts on the children's achievement.
"Teacher development is a high focus here, which I hadn't had in the past. You're really scrutinised in the classroom but it's in a way to support your development and become the best teacher you can be."
Mrs Robertson said she had grown as a teacher more in the two terms she had been at Otumoetai than in the two years at her previous school.
"It's intense, those high expectations of you as a teacher."

Otumoetai Intermediate stood out to a mother, Rachel Chaney, as a school focused on teaching and learning.
"What I like about the school is the parents are actively encouraged to be involved
whether with the PTA, helping out with sports coaching or helping out with the arts ... The senior management have engaged in some really amazing professional development with the staff and the staff have put their hands up to say 'we're behind this'.
"The teachers are really the stars, but with top leadership."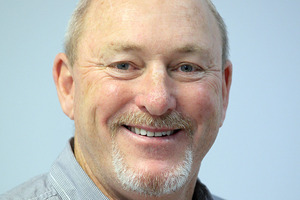 A father, Craig Shipton, said he'd had four sons go through the school.
"I really like the fact that it's a visionary school. It looks to the future and is very up with modern technology and its usage.
"Instead of banning phones and asking kids not to bring their devices to school, it's encouraged and has good parameters around its usage."
He also appreciated how easy it was to contact a teacher or to visit the principal if necessary.
"You feel like part of the community and part of the school."

Adam Chatwin, 13, and Akira McTavish-Huriwai, 12, got to accompany Mr Popping and Mrs Hutchinson to Te Papa in Wellington for the awards ceremony on Wednesday.
Both students have succeeded while at the school.
"One of the many things that helped me out with my learning is the atmosphere," Akira said. "Everyone is so open, kind and caring, and I'm not afraid to have an opinion or put my hand up in class because I know I won't be judged."
Akira said Otumoetai Intermediate was "very deserving" of the award: "It's something the teachers and staff do here every day, helping the students and making sure we are prepared for college and that our learning is getting improved every day. It's good to get recognised for something that happens every day at Otumoetai Intermediate."
Adam said the school should be proud of what it had achieved and how much it could achieve.
"In my opinion, the teachers are nice and we feel part of a big family and a family that is very tight. We won't be judged, it's just very warm in the classroom. The teachers make you feel that all ideas are good and no ideas are pointless or worthless."

Otumoetai Intermediate will be the first name inscribed on the new supreme award trophy that will sit in the school's foyer until this time next year.
Mr Popping said for him, the award was a celebration of the teachers' hard work and dedication to their jobs, and their willingness to be scrutinised in their journey as teachers.
It was also a celebration for the students and the hard work they had put in, he said.
"We're never at the end of a journey, so myself and the deputy principals are looking to see what our next steps will be and what we can do better.
"We're still not getting a 100 per cent achievement rate, which is our ultimate goal. We're getting high figures but we want every student in our school to be the best they can. We will never sit still on our laurels."

Quest for excellence rewarded - What the judges said
¦ The Prime Minister's Supreme Award - Takiri ko te ata
"Otumoetai Intermediate has a planned approach to change the lives of every student in the two years they attend. Their highly effective systems for teacher learning drive up achievement. Their students develop the competencies required to be truly in charge of their own learning."
¦ Excellence in Teaching and Learning - Atatu Award
"Otumoetai Intermediate took a hard look at student achievement and knew they could do better. The key to their improvement was an explicit, progressive framework for teacher learning that is deeply embedded and affects their teaching every day."