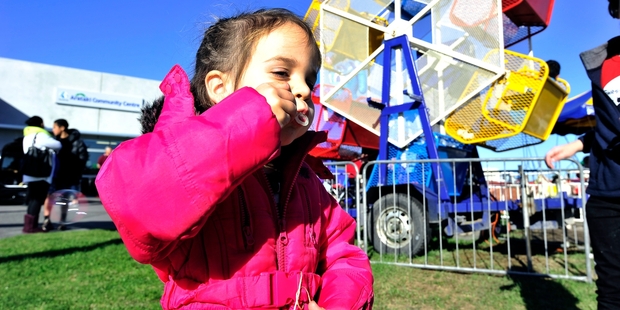 Encouraging parents to put their children into early childhood education was the aim of Tamariki Day.
Children and parents streamed into the Arataki Community Centre yesterday to have a go on the free rides, play with balloons and nibble on a sausage.
Representatives from early childhood education groups set up stalls at the event to promote preschool education.
Colin Reeder, chairman of Nga Potiki a Tamapahore Trust, said the iwi had recently settled its grievances with the Crown and were now heading into proactive developments, which included promoting education and raising education achievement.
"We're also keen to work with everybody else so we're collaborating with state agencies, the kindergartens and early childhood education movements.
"Tamariki Day is part of it. The aim of this is to celebrate our children."
Mr Reeder said the day would help raise awareness about the importance of early childhood education.
"Not just for Maori, but for everyone. We see ourselves as very much part of the wider community - and everybody benefits."
Education during the early childhood years sets the foundation for future education, which was why it had become a focus of the trust.
Mum Michelle Haua brought along her three children.
Her daughter Stevie-Rae Haua, 2, had spent all morning taking turns on the mini ferris wheel and merry-go-round.
"Everyone has been having a blast, I'm working here with Whaioranga Trust but brought my three kids along. Stevie-Rae has been on the rides all morning and her older brothers have been playing at the playgrounds and eating."
Mrs Haua thought the event was great, with something for all ages.