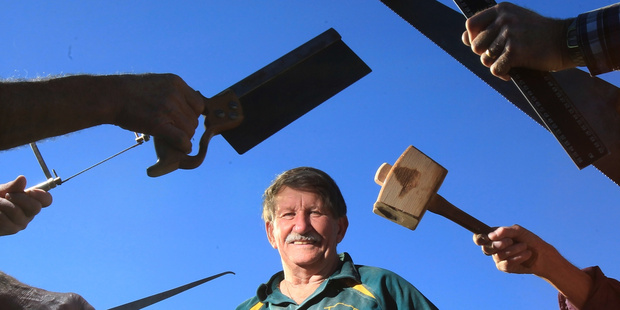 People are encouraged to get their entries in for the Trustpower Community Awards to ensure their favourite voluntary groups are part of the Tauranga and Western Bay of Plenty's biggest celebration of volunteers.
Entries for the Trustpower Community Awards close at 5pm on Friday, June 27, and there is more than $10,000 up for grabs.

The Trustpower Community Awards, run in partnership with the Tauranga City and Western Bay of Plenty District Councils, recognise and reward voluntary groups and organisations for the outstanding contribution they make to their community.

Trustpower Community Relations Representative Jess Somerville said the services provided by volunteers help individuals, families and the community to address local needs and problems.

"Each year through the Trustpower Community Awards we are always blown away by the unwavering resolve of volunteers and by the diversity of what they do for the community. These awards are a great opportunity for the 'little guys' to be recognised for the hard work they do behind the scenes as they address the incredibly complex and increasingly urgent challenges their community faces."
Entry Forms for the Trustpower Community Awards are available from the council offices or service centre. They can be completed online at www.Trustpower.co.nz/communityawards, or people can call Community Relations on 0800 87 11 11.