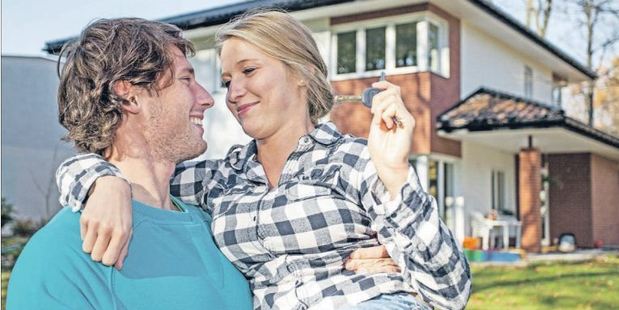 As national house prices continue to soar, an analysis of the Western Bay market reveals hundreds of affordable homes are listed for sale and within reach of first time buyers.
The figures are in contrast to skyrocketing prices in the main centres, where first home buyers are largely being shut out, with little hope of getting on the property ladder.
An analysis of property website realestate.co.nz, and others, reveals more than 350 homes were listed for sale for $300,000 or less as of May 15.
The listings include a range of houses, apartments, studios, townhouses and units.
More than 100 of those were advertised for less than $250,000, including a three-bedroom Greerton home listed at $249,000, featuring polished wooden floors, a double garage, woodburner and spacious rooms.
The overheated Auckland city market has about 600 sub-$300,000 listings, however many are small inner city apartments, or sales by auction.
The latest Real Estate Institute of New Zealand (REINZ) report shows April sales for properties under $400,000 - the national benchmark for affordability - dropped 31 per cent.
The fall was partly attributed to first home buyers walking away from the property market in the wake of the Reserve Bank's controversial lending restrictions, which put a 10 per cent cap on bank lending to home loan borrowers with less than 20 per cent deposit.
Commentators say the restrictions have unfairly targeted first home buyers in provincial regions, rather than focusing on the overheated property markets of Auckland and Christchurch.
According to Westpac's online mortgage calculator, a $300,000 property with a 20 per cent deposit would mean minimum repayments of $675 a fortnight over 30 years, on a two-year fixed interest rate of 6.19 per cent.
Using the same calculations for the April national median house price of $432,250, a buyer would face minimum repayments of $973 per fortnight.
Harcourts Advantage Bay of Plenty managing director Simon Martin said some first home buyers had "shut down" and not bothered coming to look at properties since the lending restrictions came in.
However banks were lending to borrowers with less than 20 per cent deposit on a case by case basis and he encouraged buyers to contact a mortgage broker or bank.
What we're hearing is that some of these first home buyers that are out in the market place at the moment are getting some pretty good buys because they aren't competing with a lot of people.
Mortgage brokers report that many first home buyers are unaware they could still be eligible for a home loan with 5 or 10 per cent deposit, or need educating about creative lending solutions to help put together a 20 per cent nest egg.
KiwiSaver withdrawals, Welcome Home Loans, borrowing from family or using a non-bank lender are some of the ways first home buyers can scrape together a deposit.
REINZ president Helen O'Sullivan said while house prices tended to be lower in regional New Zealand, the median income for first home buyers in provincial areas was usually lower, so pulling together a 20 per cent deposit could be difficult.
She agreed many buyers were unaware of their options, in particular Welcome Home Loans.
To purchase a property under $400,000 in Auckland, first home buyers would either have to buy an apartment or a property in the outer suburbs, she said.
However good options for affordably-priced properties existed in provincial towns where price increases were modest and agents reported no lack of supply.
- APNZ