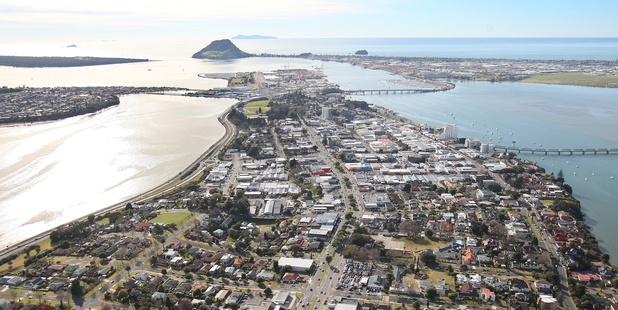 The quest to build a museum in Tauranga looks set to stretch to a 20-year saga after it was revealed that the latest attempt was unlikely to reach fruition for at least another five years.
Volunteers driving the Tauranga Moana Museum Trust have become the latest torchbearers for the long and often troubled history of trying to secure a cultural heart for the city.
After three-and-a-half years of planning, including an unsuccessful bid to tap into the regional council's $38 million infrastructure fund, the trustees have reached the stage of producing a fundraising brochure.
However, before the trust could even start fundraising to build a $25 million museum on the reserve overlooking Dive Cres, it needed to find $100,000 to employ a professional fundraiser.
Trust secretary and heritage consultant John Coster said the trust would be approaching businesses in the Western Bay for sponsorship to employ someone to set up a long-term fundraising programme.
"It's a long process and people get dispirited - it's a matter of hanging in there," Mr Coster said. "It doesn't daunt me because I am aware it could take a long time."
He said every town in New Zealand had a museum and there was a constant dribble of people asking why Tauranga did not have one.
Mr Coster said it took a couple of years to draft a business case, which included a brief for the layout of a 3000sq m museum. A communications plan and position statement had also been prepared.
A lot of effort had gone into last year's application to the Bay of Plenty Regional Council's infrastructure grant. "It was unsuccessful, but we did make the shortlist, which was very pleasing."
Mr Coster said they were keeping a low profile until they were in a position to start fundraising, and that would depend on the $100,000 grant.
His most optimistic estimate of when the museum could open was five years, including an 18-month construction period. Planning hurdles included changing the reserve status of the council-owned Cliff Rd land and getting a resource consent.
Mr Coster said there were about 40 professionally staffed museums in New Zealand and nearly all were funded by councils for their operational costs.
While the new council was more supportive and sympathetic toward a museum it wasn't committing money to the project, except to endorse the previous decision to fund the resource consent.
Looking at how museums were funded in other centres, he said a political change was required in Tauranga. "There needs to be a preparedness to fund institutions."
There was an informal understanding that once the museum was built and the trust could take over the collection of artefacts in storage at Mount Maunganui, the $500,000 that the council spent maintaining the collection would pass to the museum.