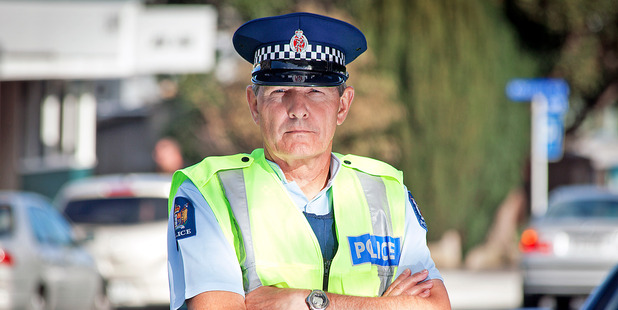 Each time Senior Sergeant Ian Campion drives along a stretch of road where someone has lost their life, he remembers.
For the head of Western Bay road policing there are a lot of ghosts.
In the 10 years he has been in the role, he has attended about 50 fatal road crashes.
And while he says he can cope with the "blood and guts" at the scene, breaking the news to loved ones is something that never gets any easier.
"If you ask any police officer what is the worst part of the job ... it's knocking on someone's door and telling them the person they loved has died," he says.
"I have liaised with a lot of families ... that's the hard part. At the scene you've got a job to do, it's very defined."
Out of respect to the families, Campion is reluctant to talk about any of the crashes.
When asked which one affected him the most he speaks "off the record".
It isn't pretty.
Sitting in a side room at Tauranga Police Station, Campion lays a thick folder, heavy with the weight of lost lives, on the table.
"I'd like to think that we won't be attending any more fatals for the rest of the year but I think that's probably wishful thinking," he says.
"So who's it going to be next is the question really? When you leave the kids to go to work, when your son goes off to university, when your daughter goes out on a date, when your grandfather drives home after bowls ... is that the last time you are going to see them? It might be," he says.
Campion maintains eye contact. His look is both stern and fatherly, with a hint of sadness.
The room falls silent.
Nine months since Tauranga's state-of-the-art police station opened, it still smells of new carpet and fresh paint.
But its crisp, white walls belie the horror and grief to which it has been privy.
"Every time I go past the scene of a fatal it jogs my memory," he says.
"What I think about the most is it's such a waste and it's needless."
The road toll in the Western Bay of Plenty has been trending downwards in recent years, last year hitting a record low for the second year in a row.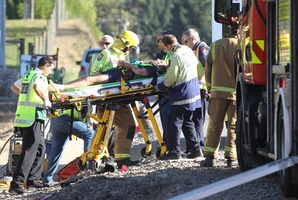 But five months into this year and six people have already died on Western Bay roads, the same number for the whole of last year.
Campion doesn't mince words.
He's "gutted".
"For me, it's not acceptable to have any deaths on our roads. People need to be concentrating on what they're doing. They need to not be thinking about what's happening that day, or what they're going to be doing at work, or what time they've got to pick up the kids. They need to minimise any distractions and keep a clear eye on what everyone else is doing," he says.
"It's a combination of causes ranging from minor inattention to sheer stupidity. Some people make some really dumb decisions out there."
He talks about the "fatal five". Again.
"Sometimes I feel like a broken record because I'm always trying to sell that message out there," he says.
The fatal five factors that lead to crashes are, he continues, alcohol, speed, not wearing seat belts, high-risk behaviours and non-compliance of the rules at intersections.
"These are all things that people can influence themselves. They don't need the police out there issuing tickets to them. They can modify their behaviour, which in turn keeps them and other road users safe," says Campion.
He believes five of the six deaths on Western Bay roads this year were preventable, the one exception being a possible "medical event".
As all six are yet to go before the coroner, Campion does not go into details of individual cases, but says losing control, driver error, fatigue, inattention, speed, inexperience and alcohol are all under scrutiny as contributing factors.
What is significant, says Campion, is that three of the crashes happened on State Highway 2, between Bethlehem and Athenree.
"Sometimes I feel like a broken record because I'm always trying to sell that message out there."
"That's certainly a highway that causes us some concern in terms of crashes."
In four of them, the vehicles crossed the centre line, colliding with oncoming traffic. He doesn't know why this year is tracking to be worse than the last.
"Who knows? If I had the answer to that I'd be buying a lot of Lotto tickets," he says.
Then corrects himself: "One Lotto ticket. I'd buy one Lotto ticket."
As the fifth largest city in New Zealand, with the largest port, Tauranga roads are busy, says Campion.
"There is a high volume of heavy motor vehicles. One moment's inattention and if you wander over the centre line, chances are you will hit another vehicle and it could be a heavy motor vehicle," he warns.
But there have been "huge improvements" on local roads, he points out.
"What more can we do? That's the question we are asking on a regular basis. It's not just a police responsibility. It's the responsibility of every single road user - cyclists, pedestrians, mobility scooter users ... we are all responsible," says Campion.
"We tend to think having a driver's licence is a right, when actually it's a privilege. People don't take the care they need to out there."
It is interesting that none of the road deaths this year were teenagers, he says.
"They were people who had held licences for some time, who had a bit of experience under their belts."
Campion makes no apology for issuing tickets to those who drive irresponsibly.
"Police would rather not be issuing infringement notices to drivers who aren't taking the necessary care. We've got enough to do without having to do that," he says.
"We want to change behaviour. That's the challenge. I want to put a challenge out to people ... let's turn this around again. We had a good year last year. The challenge is for the motoring public and the road users to turn this around. NZTA and local authorities spend a significant amount on our roading and there's been some huge improvements, not only from a safety perspective but for journey times, and these road safety partners and police will continue to work to improve the network, but we need the motoring public to do their bit as well. The ball's really in the public's court."
St John central region district operations manager Jeremy Gooders says ambulance officers would be happy if they never had to attend a fatal road crash.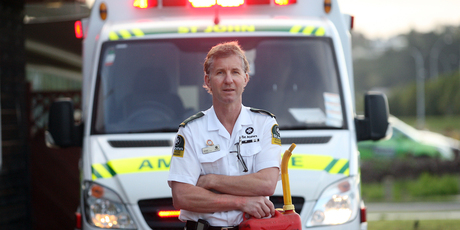 "We are always disappointed to have to attend serious road traffic crashes. Generally it's the same old factors that have been around for many years that lead to these terrible crashes ... these things are avoidable, which is why it's such a tragedy," he says.
"They're highly charged scenes. Often the patients who may be less injured are relatives of the patient who is seriously injured or dying. Obviously we're doing whatever we can do to improve their chance of survival and get them to hospital but that's not always the case."
Those crashes in which people are critically injured can be just as traumatic, he adds.
"It takes a terrible toll on their families."
While debriefs and peer support are provided to ambulance officers following a serious crash, each officer deals with it in his or her own way, says Gooders.
Those involving children are particularly stressful.
"A lot of staff have their own mechanisms, whether it's exercise or going home to their families," he says.
"Any accident with serious injury or fatality, they're all very sad ... they happen so quickly. It only takes a moment's distraction or poor decision-making to have a life-ending or life-injuring outcome."
Tauranga Fire Service senior station officer Mark Keller says a moment's inattention can have devastating consequences.
"People don't realise how sudden it is, how instant it is," he says.
In his opinion, distracted drivers can be as bad as drunk drivers. Instead of alcohol, their driving is impaired by whatever is distracting them.
"They are innocently driving along the road and suddenly they are involved in the mayhem of a potential death or injury crash, through no fault of their own, because someone else is not being a considerate, good driver."
From the elevated position of a fire truck, he sees it all.
"People yelling at kids in the back, looking in the mirror, cups of coffee in their laps, using cellphones ... particularly at intersections," says Keller.
Using cellphones while driving is an increasing problem, he adds.
He too is disappointed at the high road toll so early in the year.
"The worst thing from my perspective is so often it's the people who are hit by the people distracted, or drunk drivers.
"They are innocently driving along the road and suddenly they are involved in the mayhem of a potential death or injury crash, through no fault of their own, because someone else is not being a considerate, good driver.
"It's really frustrating," says Keller.
"We would certainly like to see the road toll down and people being good drivers. It's not that hard really is it?"