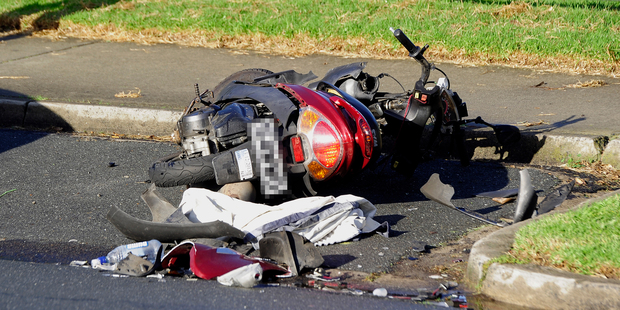 A 17-year-old girl hit by a car while riding her scooter at Mount Maunganui this morning has
suffered a broken leg.
The girl had been travelling along Oceanbeach Rd, near Marine parade, about 8.55am today when she was hit.
A St John spokesman said the rider suffered a fractured leg after being hit by a car while riding a scooter.
A passer by said the girl was still lying on the road and debris was everywhere when they arrived at the scene.
Traffic was backed up for a short while as emergency services worked to clear the mess.