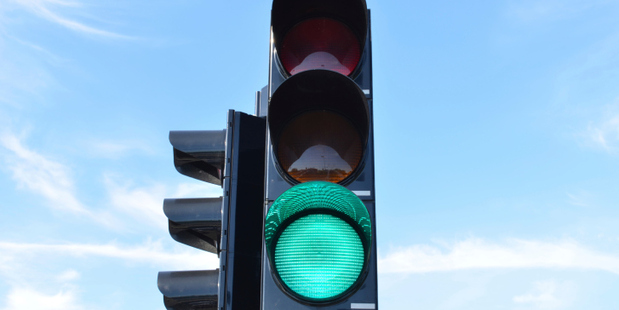 TRAFFIC lights could be installed at the intersection of 13th Ave and Fraser St to combat safety concerns for children and motorists trying to cross the busy road to reach St Mary's Catholic School.
School principal Ben Fuller said traffic entering or crossing Fraser St had to cope with "significant congestion". He used yesterday's hearing of submissions on the Tauranga City Council's 2014-15 Annual Plan to ask for the intersection to be fully controlled - an issue raised by others in earlier years.
He also highlighted traffic congestion worries raised by Avenues residents about the planned expansion of St Mary's. Mr Fuller said large numbers of cars using Harvey St and 13th Ave that exited onto Fraser St.
"Neighbours also describe the 13th Ave/Fraser St intersection as very difficult to negotiate and quite unsatisfactory."
Mr Fuller said the right to enter Fraser St had been taken away because of traffic issues and waiting times of about three minutes before a gap appeared in the traffic.
The traffic lights would also provide a controlled crossing point for pedestrians heading east across Fraser St. At present the school's nearest controlled crossing of Fraser St was at the 15th Ave lights.
"This crossing is a significant distance from 13th Ave and limits the ability for students of St Mary's to walk to school from any point east of Fraser St."
Mr Fuller said a controlled crossing at 13th Ave meant the school could manage initiatives that encouraged students to walk from a further distance and parents who drove their children to school could drop them off east of Fraser St. It would also reduce congestion at the neighbouring 14th Ave and Harvey St intersections.
The withdrawal of the Ministry of Education from many school bus services was also cited as a reason to install traffic signals.