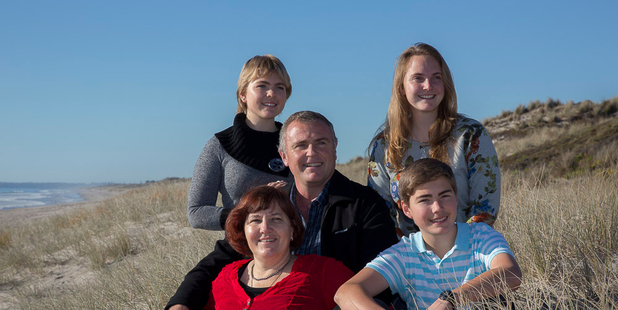 On April 6, 2003, the Reyneke family arrived in New Zealand, a significant date for them coming from South Africa _ on the same day in 1652, Jan van Riebeeck, a European settler, set foot on the southern tip of Africa.
St Paul's minister Jaco Reyneke said he grew up in a small town in South Africa's Free State called Oranjeville, the town named after the Prince of Orange from the Netherlands.
Thinking back to his early days, he said his childhood was rural where he had lots of freedom.
"I grew up on a farm, where you would go where you wanted to. When I was 15, I got behind the wheel and was already driving around the farm.''
His father had a "mixed activity farm'' with 40 cows, grain and maize planted alternatively summer and winter and 500 head of sheep. It was on this farm, he learned one of his lessons.
"My father went away and I was really too small for the responsibility but he told me to look after milking. I was Year 3 or 4 walking up and down in the shed being the supervisor and one of the black workers said to me `no, you shouldn't do it that way' but I was a bit cocky.
"When my dad came back, they complained to him about my behaviour and he just sat me down and said `they know the job better than you do, you need to listen'. My dad just opened my eyes to see there is no difference (in colour), you need to listen to other people, you need to consider.
"You are not the boss and they just the workers, you are working together.
"It's been a lesson I have been able to apply to many aspects of my life.''
Although Mr Reyneke had black friends when he was growing up, he attended an all-white primary school "because it was pre-1994'', with 56 pupils from Year 1 to Year 8.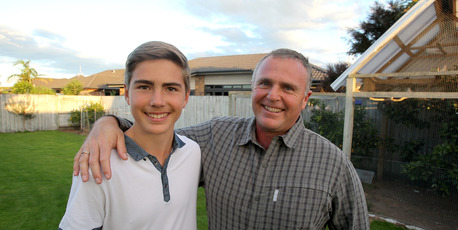 Mr Reyneke said the family moved to New Zealand in 2003 for two reasons.
"We started to become concerned about the education system in South Africa for our kids and the integrity of the judiciary.''
Mr Reyneke said although he would never move permanently back to South Africa, he still missed parts of it.
"I miss the beat of Africa, and that's a difficult thing to define.
"Africa just has a different beat to life. Sometimes it's the smell of dust you don't have here or a good thunderstorm, it's just different.''
However, one part of Africa the family did bring to the Bay was eating and making rusks (a traditional Afrikaner biscuit).
"We have a family tradition on Sunday morning, everybody goes to mum and dad's bedroom and we have our rusks and coffee before church.''
The family does, however, enjoy the variety of New Zealand food.
"We didn't realise until we went back after five years, but we eat far more greens as a family here.
"Our eldest daughter, Marizanne, said, 'I crave vegetables' because the Afrikaner diet is very much focused on starch and meat.''
When the family first moved to New Zealand, Mr Reyneke said he and his family became the investigation of his own PhD studies.
"I started my PhD on what was happening in the Western Transvaal, post-apartheid Afrikaans-speaking men started to suffer a collective guilt complex.''
But after the family decided to move to New Zealand, he had to adopt a new topic.
"The adaptation process of a family moving from South Africa to New Zealand.
"It was a qualitative study, focused on the story of two families, seeing the shifts people had to make in their heads to adapt from a context and society where people had certain norms which were validated and current into a new society.''
The family moved from a little town, Zeerust, in the North West Province of South Africa where you "literally knew 80 per cent of the people'', he said.
Mr Reyneke said it was a smallish rural country town surrounded by large beef farms, bushveld, thorn trees and the second-biggest nature reserve, Madikwe, in South Africa.
Although born in the Free State, Mr Reyneke said he still supported the Cheetahs _ only if the Chiefs were not playing. "We have two teams, our first love is for the New Zealand teams and secondly South Africa.''
However, Mr Reyneke's son, Bernard, who was 3 when he arrived in New Zealand, was still a Springboks supporter through and through.