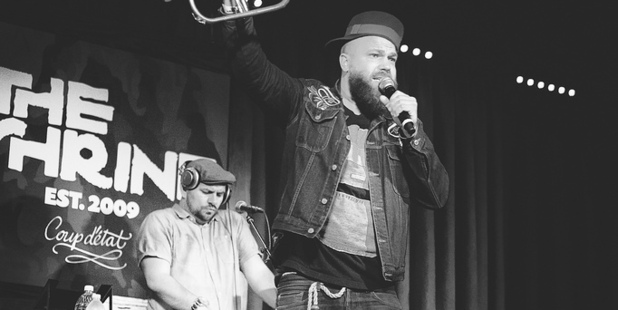 Miles Bonny thumbs his nose at the stereotypical hip-hop lifestyle.
The popular, but introverted hip-hop, soul/jazz artist is currently living in a shack in New Mexico where he is trying to live as minimally and self-sufficiently as possible.
This off-the-grid attitude makes the DJ an interesting figure in the hip-hop genre.
He is also a social worker and social awareness often filters through in his music.
He's giving a free concert during the jazz fest, performing at Astrolabe Brew Bar on Saturday, April 19.
The 33-year-old flugelhorn player with a beautiful voice has released a number of solo albums and worked with musicians such as Deep Thinkers, Ces Cru and Sage Francis.
He has his own record label.
Miles' music will appeal to jazz fans, as well as hip-hop fans.