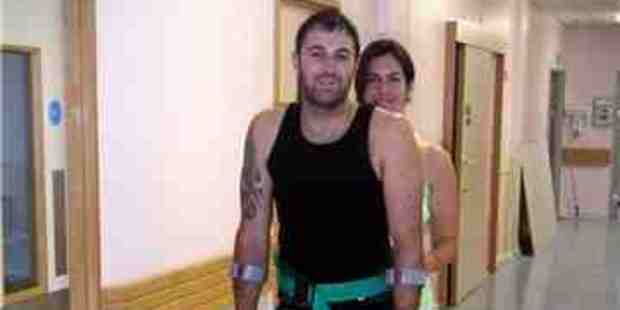 Imagine being told you might never walk again.
I'd hate to think how I would react to that news.
Any damage to the nervous system can cause paralysis.
It is more common with injury to the spinal cord, but other causes are stroke, cerebral palsy, Parkinson's, multiple sclerosis and spina bifida.
Tauranga's David Benfell was one of those people who was faced with the traumatising news that he may never walk again. The former paratrooper crashed during his 235th free-fall jump. The accident resulted in a serious back injury which ended his military career.
Mr Benfell was a member of the British Parachute Regiment from 2003, saw active duty in Iraq, did two tours of Afghanistan and served in Northern Ireland.
Between 1997 and 2001, he was in the NZ Army's Infantry Regiment before heading overseas and joining the British Army and training to be a paratrooper.
His back was shattered in two places and all the ribs on his left side had broken. He was told by doctors he may never walk again and was paralysed from the waist down for several months.
Mr Benfell's determination and perseverance helped him beat the odds.
Last month, he took his first free-fall jump since the accident and I can't begin to imagine the satisfaction and sheer elation he might have felt.
He managed to overcome an incredible challenge and face his fear.
He said memories of his accident came flooding back when he did his skydive last month, but he managed to push through and land safely.
He and his story is one which I know will inspire others.
I for one wouldn't know how to react if it was myself or a loved one facing months of rehabilitation and hard work, to be able to do something so many of us often take for granted.
His courage should be celebrated and used as an example of how people can make incredible comebacks, regardless of how impossible they may seem.