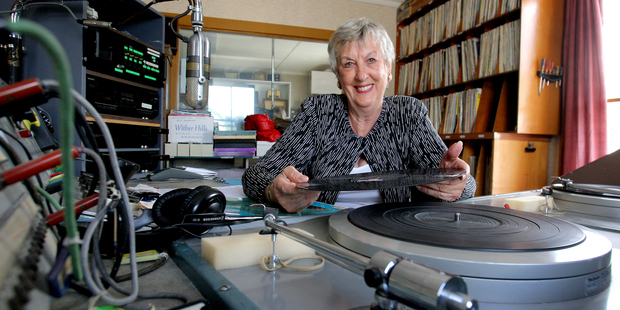 Village Radio - the station that broadcasts old-time classics across the Bay - celebrated its 30th year on air, yesterday .
The station is run entirely by volunteers who donate about 200 hours a week to keep the radio station running. It first hit the airwaves on April 13, 1984.
Village Radio announcer and technician George Stewart said the station was a way for older generations in Tauranga to enjoy music from their heydays.
"The whole purpose of the station is to broadcast nostalgic music from the 1920s to the 1980s," he said.
"A lot of the older population who are not mobile, unwell or can't get out love listening to the old music and it's the only station, as far as I'm aware, that broadcasts music going back that far.
"It's wonderful. It keeps people in touch with music. They can tune in and it keeps them company. It's actually providing a vital service for the older people in our community," he said.
The radio was able to transmit to Te Puke, Katikati and as far as Waihi Beach via a low-powered transmitter, Mr Stewart said.
"We only have about one kilowatt so we have about a 30-mile radius out of town."
The station celebrates old school favourites such as The Ink Spots, Connie Francis, Flanagan and Allen, Gracie Fields, Vera Lynn and Chris Barber, he said.
"All the tunes that were popular and being broadcast on radio when people started listening in the 1930s, '40s and '50s."
Mr Stewart, who started his career in radio in 1960, said the 25 volunteers had talents to keep the station going.
"We all have different gifts, some are announcers, some are technicians, some play the records and DJ and there is a lady in the library who looks after 100,000 tracks and tens of thousands of records.
"It's probably the biggest vinyl library in the country."
One of the things that made the station unique was that it still used vinyl, he said.
"We physically play records, anything from 78s to 45s. We can play CDs, some of the guys now bring their music on a hard drive from their computers.
"A lot of us do physically play records. I go in two days earlier, select my music for the three hours.
"Everything is on a log, so we follow a log sheet the way we used to in the old days. The presentation is a mixture. You never have a mix of say two female vocalists. You break it up with instrumentals and bands. There is a format we follow that was set up by the former director of broadcasting."
Mr Stewart, who had been at the station for three years, also helped keep the transmitter working.