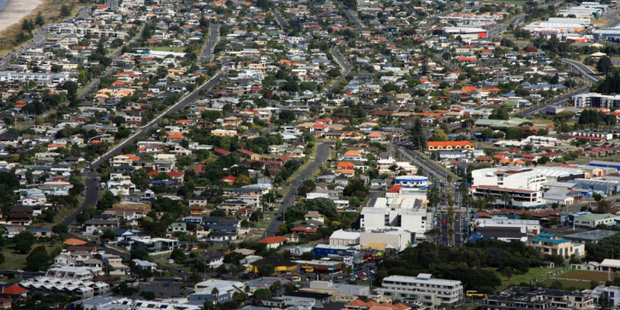 Fewer houses are being sold in the Western Bay of Plenty but the median price is increasing.
New house sale figures released by the Real Estate Institute of New Zealand show March sales were down in the Western Bay.
Tauranga sales dropped to 127, down 22.1 per cent from 163 a year ago, while the median price rose 11.8 per cent from $347,000 to $388,000.
Mount Maunganui-Papamoa sales fell 17.9 per cent from 123 to 101, with median prices rising 5.9 per cent from $425,000 to $450,000.
Tauranga Realty Services chief executive Ross Stanway said the figures were consistent with what he had seen in the past couple of months.
"We are seeing fewer sales but the average price has increased so that is pushing up the median price."
He said the Reserve Bank's loan-to-value ratio (LVR) lending restrictions had contributed to a drop-off in sales in the lower price bracket.
"It's a good time for people to consider selling if their house is in the middle to top price bracket, that is where the volume of sales has shifted to."
He said despite fewer sales of lower priced properties, it would not drive house prices down. "Prices are still stable in that area. There's still people buying those sorts of properties, some of those are investors and some of those are mum and dads who are looking do downsize."
Bay of Plenty Harcourts Advantage managing director Simon Martin said the drop in the number of sales was "quite substantial" but agents were selling more higher priced properties which was pushing up the median sale price.
He said the demand for houses in Tauranga was changing.
LJ Hooker Tauranga franchise owner Neville Falconer said house sales for the past three months were down on the first three months of last year. He said there was still a good stock of listings and house sales at this time of year usually picked up. "If people are entering the market with realistic expectations then they can pick up what they are after."
REINZ chief executive Helen O'Sullivan said there were clear signs the national number of sales had eased since November, following the introduction of Reserve Bank home loan lending restrictions in October which restricted lending for those with a deposit less than 20 per cent.
National median prices soared 10 per cent in March to a record high of $440,000 while the number of houses sold fell to 7315 from 8128.
The REINZ figures follow the release of a report by state valuer Quotable Value showing home loan approvals and sale numbers in Tauranga were down 4.6 per cent since new lending restrictions were introduced.