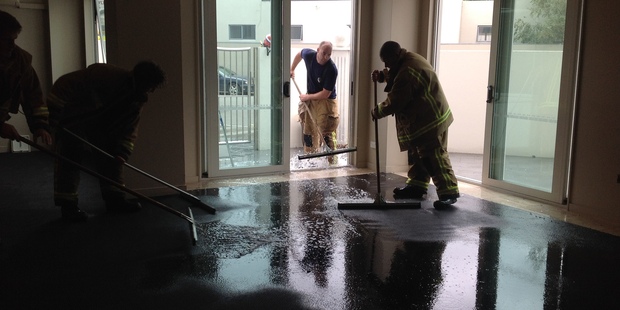 Tauranga firefighters are working to clear the Kingsview Tower Apartments of ankle deep water after a sprinkler was knocked by builders this morning, causing significant flooding to the accommodation complex.
A reporter at the scene said the water was ankle deep in the foyer of the apartments and firefighters believed the water had poured into the lift shaft.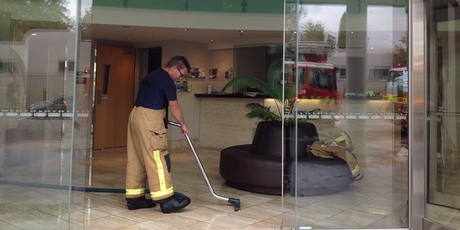 The cause of the flooding was believed to be the result of builders attempting to remove a kitchen and accidently knocking the sprinkler unit about 11.30am.
Three fire appliances are at the scene, working to clear the water.
The building was evacuated but most of the tenants had been allowed back in, the reporter said.
A firefighter at the scene said the clean up could take several hours.