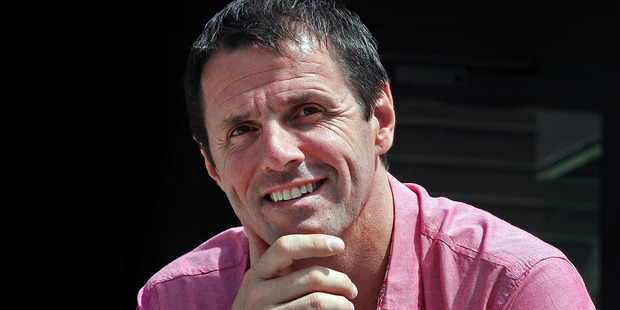 Easter weekend events are expected to inject millions of dollars into the Tauranga economy and local accommodation is in huge demand.
Accommodation providers spoken to by the Bay of Plenty Times said vacancies were filling up fast less than two weeks before the long weekend, with rooms booked out by punters heading to the 52nd National Jazz Festival, 2014 National BMX Championships and Basketball Pacific Easter Tournament.
Hospitality New Zealand Bay of Plenty chairman Clayton Mitchell said the jazz festival was a major boost to local business on a traditionally tough weekend.
"What it's worth to our economy financially is huge. It's a few million dollars worth of revenue coming into town with accommodation, food, drink and all that."
The 2012 festival saw more than 20,000 visitors pour into the city and ploughed at least $20 million into the local economy.
Figures from last year's festival were not available.
Tauranga Motel Association president Gail Fagan said there was only one room available in the Western Bay for Easter weekend out of the 35 businesses that were part of the association. In the wider Bay of Plenty 17 units were available in Whakatane but nothing in Rotorua or Edgecumbe.
"There's lots of things on at Easter, obviously. People have weddings. We've got a basketball tournament here. All these things," she said. "Easter, you can guarantee that all units will be busy for that weekend."
Ms Fagan said her business, Bay Palm Motel, was booked out for Easter weekend about seven months ago.
Tauranga Tourist Park owner Jenny Mudgway said only five powered sites were left for the long weekend at her 15th Ave camping ground.
"We cater for the older age group and couples so the jazz fest is always a big thing for us," she said. "Most cabins are booked just about year to year."
Mount Maunganui Beachside Holiday Park was almost full with only about 10 camping sites left.
Jazz festival director Becks Chambers said festival ticket sales were going well.
"Usually we have one or two shows that are almost sold out and way ahead of the others. This year all the events are about even.
"I don't know if that's a sign of a good programme or what," she said. "I think Tauranga's quite well known for being last-minute Tauranga."
Last year's festival drew between 45,000 and 50,000 people and this year between 50,000 and 60,000 were expected, Mrs Chambers said.
"We've got over 250 kids coming from all over the country so they're obviously bringing their parents."
Mrs Chambers said there was already plenty of excitement about the festival.
"The phones are red hot with lots of questions from out-of-towners wanting help and wondering where the best place to stay is."