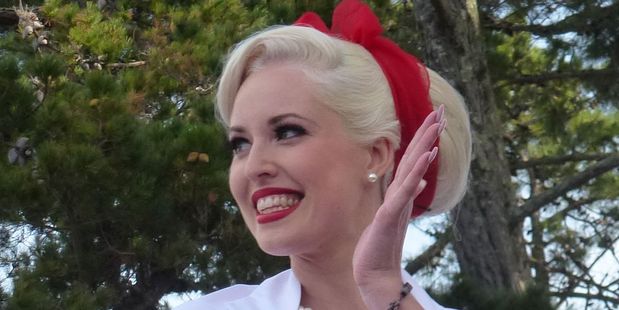 Whangamata probably outdid Disneyland as the "Happiest Place on Earth" over the weekend as an estimated 100,000 people descended on the Coromandel town to watch the classic American cars, motorbikes, rock 'n' rollers and to listen to the music from the many bands.
Noise was the name of the game throughout the five-day festival but especially with the Castrol edge Cracklefest where vehicles competed to make the most racket.
Petrolheads certainly had their fill of fuel fumes and would have gone home contented at being a part of their particular paradise.
After the Saturday grand parade led by members from eight rock 'n' roll clubs and featuring more than 1000 classic American cars and motorbikes, the event spokesman Noddy Watts was chuffed, commenting that "everything is running like clockwork".
The parade ended right on time at midday.
Police were pleased overall with the behaviour of people in town.
Waikato Police media spokesman Andrew McAlley said the role of the strong contingent of police from Waikato and South Auckland was to ensure all visitors' safety.
"The Beach Hop is a family-friendly, fun event and the Beach Hop participants tend not to hang around after 10pm as they have to be up and away early each day.
"We did our best to keep the boy-racer element out but there are always some arrests relating to fighting, usually fuelled by alcohol, and usually involving people not registered as participants in the event," Mr McAlley said.
"We couldn't fault the event."
Friday night saw about 36 arrests, most for alcohol-related disorder, obstruction and fighting and there were about 40 notices issued for alcohol breaches of the liquor ban.
"The notices (AIONs) are a good tool, first put in practice at New Year, where people found breaching the liquor ban receive a ticket for $250," Mr McAlley said.
In the days leading up to Beach Hop roadblocks were set up under the Operation Safer Roads strategy which aimed at educating drivers to take care while driving to the event.
There were, however, a couple of crashes.
"One was a collision between an eastbound motorcycle and a westbound motorcycle on a 35km/h corner about 2km west of Whiritoa. Both riders were taken to hospital with status 3 (moderate) injuries.
"Later, another rider hit a tree on SH25A, The Thames-Kopu Hikuai Rd and this rider was in a status 1 (critical) condition.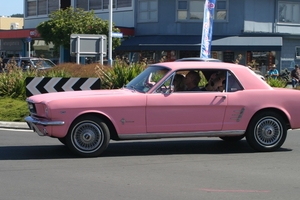 "Several motorcyclists asked us at roadblocks why we were 'picking on' them but when we explained we had already had two motorcycle related crashes and were watching out for their safety they were very good about it."
Fourteen people have died on Waikato roads this year compared with four at the same time last year.
Saturday night saw 30 notices issued and 66 arrests for alcohol-related disorderly offences.
"Overall though, arrests were well down on last year," Mr McAlley said.
Pictures by Cameron Scott and Lesley Staniland