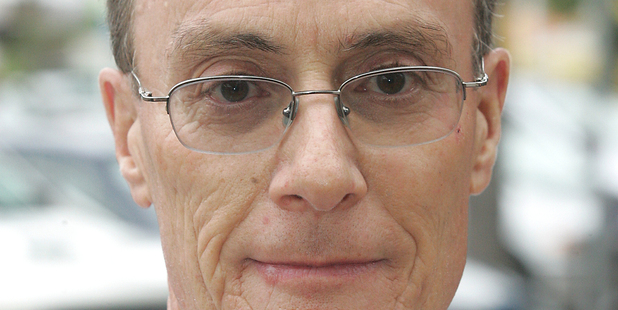 Six-figure salaries are on the increase in Tauranga.
Tauranga recruitment companies say there are more than in previous years.
"We are starting to see more of them," said The Staffroom director Jill Swan.
There are also more positions in the next tier, with The Staffroom having seven jobs in the $75,000 bracket available, she says.
"That's more than usual. We usually have one or two," she said.
Gretchen Kebbell, marketing and business support manager at QJumpers, said there was a growing demand for experienced and skill-specific employees.
"I think there's definitely more demand this year than the year prior."
Angela Singleton, 1st Call Recruitment general manager, agreed.
"There is a more positive outlook in the economy and there are businesses that have started off well in the year and need to gain the expertise to keep the momentum going."
Kristin Dunne-Powell, Tourism Bay of Plenty's new head of marketing and communications, is among a growing number of senior managers who have chosen to live and work in the Bay.
The mother of two, who moved to the Bay in October 2009, said she had worked part-time for Tourism BOP for two years and at the same time was commuting to Auckland three days a week for business before taking up her new role in February. But Ms Dunne-Powell said a $75,000-$100,000 salary package was not the main driver for her taking up the 2IC role at Tourism Bay of Plenty working alongside general manager Rhys Arrowsmith.
"Firstly, it was my passion for the industry, and the role offered the opportunity to use my skills to help drive the Bay's tourism industry in the direction it needs to go.
"I enjoy working with Rhys and love being his 2IC as he has a clear vision about where he wants to take the Bay as a national and international tourism destination.
"This role offers a good mix of marketing, communications and 2IC responsibilities, as well as work and life balance, which is very important to me, and fits in with my family commitments."
Ms Dunne-Powell said she loved living and working in the Bay, and even if she could find a similar position in Auckland or Wellington with a higher salary she would chose to live here.
"I think there are far more opportunities for senior people to move here to live and work than previously, and the growth in industries offering higher paying roles combined with the Bay's great lifestyle means it is far more viable."
Ms Dunne-Powell said in the past five years her sister, parents and nephew had also moved here, and her niece was also considering doing so.
Tauranga Chamber of Commerce chief executive Dave Burnett agreed there were more higher paying jobs coming to Tauranga and the Western Bay of Plenty.
The Port of Tauranga and investment in infrastructure, such as roading, boded well with businesses looking to invest in the region, he added.
"I definitely see that trend increasing. Companies will pay higher wages to attract them [employees]."
A proposed university for Tauranga would also bring larger salaries to the city, he said.
"Generally, a tertiary education goes hand-in-hand with a higher salary."
Priority One chief executive Andrew Coker said more higher paying jobs were coming to the region through businesses that were expanding or relocating to Tauranga.