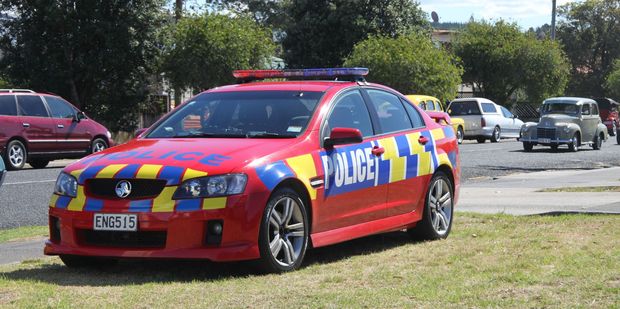 Vehicles travelling to and from next week's Beach Hop will come under scrutiny from an increased police presence in Whangamata this year.
Waikato Police communications manager Andrew McAlley says the main focus won't necessarily be on vehicles officially taking part in the massive event, but those belonging to what he describes as "hangers-on".
"In the past, Beach Hop has been busier for us than New Year's Eve, and our focus will be on the serviceability of vehicles."
Often visitors who were not actually involved in the event drove modern, modified cars that conflicted with the spirit of the event, which caters for classic American vehicles, Mr McAlley said.
"They are drawn to Whangamata for the Beach Hop, but past experience suggests they are not so much attracted by the event itself, but by the large crowd it draws."
While he would not be drawn on specific numbers, Mr McAlley said police would have a "heightened" presence in the town and would also target liquor ban infringements.
"One of the really effective tools that was introduced for the first time at New Years in Whangamata was the Alcohol Infringement Notices, which is similar to a traffic infringement notice," he said.
"Anyone found breaching the liquor ban will be hit with a $200 fine and we have found it to be a really effective preventative tool."
Traffic flows into Whangamata were also a real concern given that many event participants would be driving larger "investment" vehicles, more suited to long, straight open roads than the winding roads leading into town.
"They may not navigate the Coromandel's roads with the same speed as more modern models. Visitors need to plan ahead and expect delays. After all, it is these classic cars that the event is all about.
"Given fine weather, the event attracts over 100,000 people, all using SH25 or SH25A to get to and from Beach Hop, and all needing to use the same ATM machines, get meals, use shops and get fuel," he said.
"This places significant stress on Whangamata's service and hospitality industries, so our key message is bring not just a good amount of sunscreen but a healthy dollop of patience with you as well."
Beach Hop was a well-run and organised family-friendly event which brought added value, not just to Whangamata but the Coromandel and Waikato as a whole, Mr McAlley said.
During the weekend of Beach Hop, Whangamata will also be hosting TV2 reality television show Police Ten 7.
The show profiles wanted criminals and asks the public to help the police in their search for them. Hosted and narrated by former Detective Inspector Graham Bell, it also follows the work of patrolling police officers and other police activities.